SEETEST 2023 dates and place are now official!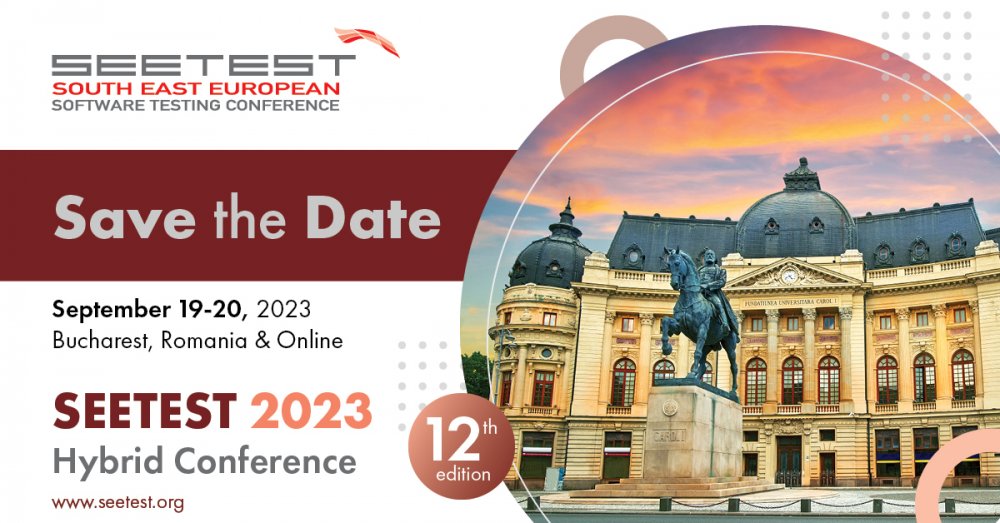 Time is quickly going by, and 2022 is almost over. So we are already working hard on the next edition of SEETEST in 2023 – and we are excited to announce the official dates and place of the conference!

SEETEST 2023 will take place in Bucharest, Romania and online on September 19-20, 2023. We are continuing our hybrid model, to include everyone that wants to learn, even from the comfort of their home.

September 19 will start with 8 half-day tutorials from some of the best speakers from around the world, and September 20 will continue with 2 inspiring keynotes, 20 session presentations chosen by our Program Committee in our Call for Papers and 4 industrial slots – great opportunity for companies to showcase their brands.

September 18 will serve as a conference warm-up – with several full-day pre-conference courses on various topics of interest, for everybody who wants to dive deeper into the hottest topics of the software testing world.

And of course, our traditional Social Event – held in some of the most beautiful venues of our host cities, a perfect opportunity to kick back, relax after a long day of learning and network in a casual atmosphere. And recharge for the next day!

Follow us here and on our social media pages – registration will open soon!
Back to News