Ingo Philipp
Tricentis, Austria
Ingo Philipp is on the product management team at Tricentis. In this role his responsibilities range from product development and product marketing to test management, test conception, test design, and test automation. His experiences with software testing embrace the application of agile as well as classical testing methodologies in various sectors including financial services, consumer goods, commercial services, healthcare, materials, telecommunications, and energy.
Rediscover Exploratory Testing
Bring your curiosity and a good sense of adventure to learn that exploratory testing is not just plain error guessing or common bug hunting, but rather is at the heart of all things testing. As such, join this hands-on, interactive session to learn how to use this highly productive approach to put the adventure and effectiveness back into your testing.
Vojtěch Barta
Newired, Czech Republic
Vojtěch Barta has been in the area of Quality Assurance for almost 10 years now. His motto is "Quality as satisfaction of all stakeholders" when the whole team needs to be aligned about it. He has worked in several different roles like QA, Tester, Lead of QA department, Business Analyst, etc. His current role is QA Mentor. Vojtěch has a good understanding of and experience with Agile development, mainly with Scrum and Kanban. Vojtěch likes balance between structured and unstructured testing when effective test automation is the key to success. He is a speaker on testing and agile conferences..
Parallel of Agile Development and Rally Dakar
One of my favourite movies is the Fast and Furious series. Speed, adrenalin, no thinking, no rules, just fun…
Is there any parallel with software development? Today's world is Agile and Agile means fast. However, in the world of software, fast should not be furious. There are still rules and recommendations to follow or at least to consider. There are no best practices in Agile, everything should be understood as a set of practices which work in the given context. However, there are plenty of ideas proven to be good to do. The Definitions of Ready and Done are principles you should adopt regardless of the methodology you follow. I would like to show you the parallel between Software Development and Rally Dakar to demonstrate how important is to adopt these two concepts to achieve our goal of satisfied customer, development team and all other stakeholders.
Be fast, but not furious!!!
Cristiana Maria Gusanu
Nordea Capital Markets, Denmark
Cristiana Maria Gusanu is an Expert IT Architect at Nordea Capital Markets, Denmark. She holds a Master's Degree in Automation and Robotics and a PhD in Cybernetics. Cristiana has over 15 years of experience in test automation and quality assurance. Along with being actively involved in the design and creation of new testing systems, she is spending a lot of time helping organizations to shift their mentality towards a new, 'out of the box' and more quality oriented mind-set. She regularly holds public talks and tutorial classes on topics covering Quality Assurance as well as Innovation and Creative Thinking.
Inside Innovation – How To Start Innovation in Your Organization
In a time when testing is more and more complex, companies need engineers with more 'out of the box' mind set than usual. Everyone agrees that innovation is the way forward. Development and especially testing is not done anymore by just using one 'off the shelf tool', but by combining, improving and innovating many of them. Architectures can be sometimes quite unconventional and pretty unique. Having a creative and innovative mind is as important as having the required technical knowledge. And leaders need to know how to explore and understand their teams' way of thinking too.
Maciej Wyrodek
Raktuen Kobo, Poland
"I am part of that power which eternally wills evil and eternally works well"
SDET with about six years of experience. He became tester because outside becoming demolition expert it was only available option to get paid for breaking stuff. Even though he specializes in Test Automation, his first love was Manual Testing. Currently working at Rakuten Kobo, and in free time writing his blog
thebrokentest.com
When machines lie to us and why manual testing is still needed
The growth of Agile also caused an incredible spread of automation. But sometimes we are too trusting. Machines are not raising yet against us, but they have already learned how to lie to us. Let's take a look at a few stories of different automation failures and how they could be avoided with a minimal amount of manual testing.
Adrian Rusu
Haufe Group, Romania
Adrian has over five years of experience in the software industry focusing on quality assurance and continous integration. Before started working as a test engineer for Haufe Group earlier this year, he worked on various embeded systems and telecom products for Frontier Silicon and Nokia. He is passionate about consumer electronics, management strategies and the agile framework. Considering himself 'work in progress' he would like to see how his ideas can make an impact in the working place but also how his ideas will change along the way with more experience in place.
Taylorism as a test process improvement
Killing an idea just because is considered to have no place in a certain industry or is not in line with more modern concepts is never a good approach. The ideas should be let to adapt and played with in order to get the most out of them, without being redundant. In IT industry especially in R&D centers around the world, Taylorism is considered to be superfluous.
Being part of multiple teams and companies and being able to play with some of the concepts of Taylorism I've reached the conclusion that there are parts of it that needs to be reconsidered and also adapted to the new mentalities in modern society.
Claudiu Draghia
Capgemini, Romania
Claudiu Draghia has started to test back in 2004. He had no idea at the beginning that he will love it so much. It was supposed to be a summer job that lasted for more than 10 years. Claudiu worked in different companies, in in house projects, as outsourced, within proof of concept projects, with different technologies and different business areas. He gathered a lot of testing and quality assurance experience.
Measures in software development
The talk is about measures and how they can influence things within the team, on the approach that you take, on day to day activities. If you really want to know what measures are about, how can you use them in good or bad ways, what results you should expect and especially how to start to make a difference from next Monday.
Gjore Zaharchev
Seavus, Macedonia
Gjore Zaharchev is Agile evangelist and fighter for heuristic testing. With more than 10 years' experience in Automated and Manual Software testing in various domains he sees the role of a tester as a person with mix of various problem solving skills and engineering mindset. He believes that Software Testers are not just numbers for the clients.
Continuous Testing for Web Apps
In the last period we are hearing a lot about Continuous Integration, Continuous Builds and Continuous Delivery but almost nobody talks about Continuous Testing, why it is important and are there best practices.
The time when testing was one time event when code was delivered for testing after the product was built by development team has ended a long time ago. Testing today is an endless process started as early as possible even before development started and almost never ends since it is moved to production and maintenance.
During the session you will learn about the benefits of Continuous Testing, Best Practices, Criteria for Automation and some specific set of tools.
Lyudmila Labova
Paysafe, Bulgaria
Lyudmila (Lucy - as everyone calls her) is very passionate about everything connected to quality. She has experience in the software testing field which includes both the good and the bad, the all-manual as well as the all-automation, the practical testing and the theories on the strategy side. Her current role is as a Quality Architect at Paysafe, supporting the migration towards a new architecture and a new testing strategy designed for continuous delivery.
Defining a testing strategy
The test strategy is not some formal document once written and we are done – it is a continuous initiative. The tricky part is setting the course, planning the journey and staying on track. How to evaluate the current testing efforts? How to plan the future of quality assurance in the organization? Applying strategic tools like balanced scorecards in a testing context is creating a synergy of strategic planning and quality management. This session will present key tactics, useful considerations and lessons learned for definition and implementation of a successful testing strategy.
Jeroen Rosink
Squerist, Netherlands
Jeroen is a passionate test professional with about 18 years of experience in testing, test management and executing, coordinating, coaching and advising roles. He gave training and workshops internally in the company as well externally. Driven by his passion he always search for those things which makes our occupation valuable and interesting.
Besides presenting several times on the Dutch TestNet conferences. Also he made his contributions to a anniversary book of TestNet "Set your course: Future and trends in testing" (translated from Dutch) and the book "How to reduce cost of software testing".
How good leadership makes you a great team player?
As a tester you find yourself in many different situations. Your knowledge of testing is not the solution for everything. Being able to use a diversity of leadership styles is the key to act in a variety of different kind of teams. Based upon the well-known management theory 'Situational Leadership II', this presentation will make a connection with examples of work situations of role types and how leadership can make your role more efficient. A discussion based on these examples can create further awareness of the importance of it to be able to become more successful as a team player. Note that it is not the silver bullet; it can help you lead in a direction of learning you were not ware off.
Stefaan Luckermans
Thaste IT & Thaste.bg, Belgium
Stefaan Luckermans has over 20 years of experience in IT, of which 7 years of experience in analysis (business and functional) and over 15 years of experience in quality control and quality assurance, working in the banking & insurance industry, as an internal employee or as an external consultant. Stefaan is also an international speaker at conferences related to Quality Assurance and Software testing. During his career, he worked in highly regulated environments where adherence to a methodology was mandatory as well as in environments where methodologies had to be introduced and customized to fit the company's policy and strategy.
Test Automation? Do it the right way! Do it for the right reasons!
Test automation doesn't just happen. It is set up for specific reasons. To support Agile, to increase customer confidence, early detection of regressions, etc.
Each reason asks for a specific test automation setup and there are a lot of pitfalls to watch out for.
Although test automation covers the all test levels, we will be focusing on functional testing. More specific end to end testing in the frame of regression testing.
Based on experience and an example, the presentation will show how to set up test automation.
Milovan Poček
Execom, Serbia
Milovan Poček is a Software Tester at Execom. Showing good technical skills, Milovan is highly interested in test automation. He has worked on several software projects, performed system, acceptance, regression and functional testing of applications using both automated and manual testing methods. He graduated from the Faculty of Economics, on "Department for Information business systems.
Web Service Test Automation
In a dynamic environment where web services are frequently being upgraded, a quick feedback about web service methods' reliability is essential.
This is especially the case in the enterprise environments, where plenty of services are dependent on each other.
That information needs to be provided for a limited period of time, with high percentage accuracy.
I am going to present to you our custom solution which:
- has been proved useful
- is highly maintainable
- provides an opportunity, for team members with less technical skills, to create and maintain tests
Dusanka Lecic & Marijan Mihaljev
Dusanka Lecic
Levi9 IT Services, Serbia
Dusanka works as a test developer at Levi9 IT Services. Last year she finished her PhD Thesis. During ten years of her career she was a speaker at international conferences and author of many scientific papers. When she first met the testing, she realized that she completely finds herself in software testing. Working as a test developer isn't just a job for her. It is more like a passion that grows from day to day and making her so curious to learn more and more. Every conference is a new challenge to present her knowledge in a best way.
Marijan Mihaljev
Levi9 IT Services, Serbia
Marijan Mihaljev works for Levi9 IT Services as developer/team-lead. His past took him for a jurney through Delphi, C, C#, GoLang and Java. Always eager to try new and exotic solutions, he found his satisfaction in Clojure.
REST API testing in Clojure
REST API is very popular in designing Web application. With it's GET, POST, PUT and DELETE verbs, it is rather simple to use. But, as widely it is used and very easy to automate, it's still mostly tested manually. Truth is, there is great variety of excellent tools that can be used, but problem lies in that that they are still helping only half of the way. This presentation has a goal to show the use of Clojure to create automated testing framework. Clojure adorns almost no syntax, functional programming, approachability and simplicity. And fun, with his Lisp syntax he can look like an alien technology. With a live demo presenters intention is to show that, in this fast pace world of testing, imagination and joy can be brought to work again.
Kinga Witko
New Voice Media, Poland
A girl in IT. An experienced software tester. Cat-lover. Fantasy books fan. I live and work in Wrocław (Poland). I can break almost every application. I am interested in user experience and its implementation in making great applications. I am also fan of agile methodologies curious about novelties in astronomy and new technologies.
Yes, you need time for bugfixes
"We don't always test our code – but when we do – we do it in production" – this common saying perfectly describes at least one project, that everyone heard of. Legacy code, years of bad practices, thousands of end-users. This paper won't be a thrilling story about zombies, but a short presentation describing how to learn on your mistakes. What if some of the bugs might be foreseen at the beginning of the development, so we are able to prepare ourselves? Shall we try? Time matters – especially if there is a fixed deadline.
Veselin Berov
Adastra, Bulgaria
Veselin Berov is an expert QA certified in ISTQB with over 8 years of consulting and leadership experience in testing of Information Management solutions. He has worked on diversified projects for various clients located in Europe and North America, inclusive of large international banks, telcos and insurance companies. Before taking on the QA challenge at Adastra Bulgaria, Veselin has developed for over 14 years in IT Operations, in both expert and management positions. In the past year Veselin has been focused mainly on account management and project delivery process optimization in the company, more specifically on how to control and improve the productivity of the different roles in projects – QAs, Developers, BAs and others.
QA Productivity
Productivity is a concern for many industries. It is common understanding that it depends on the technology, the organization of the delivery process and the productivity of each worker. QA Productivity is not so different – we have several deliverables produced in the QA process. We use many tools that help us to automate our work. And we follow Agile or other methodologies to organize the QA activities as part of the overall SDLC. The goal for this presentation is to analyze the relation between speed, quality and QA productivity, define baseline for evaluation and give guidelines how to organize the measuring and controlling the overall productivity of the QAs and the QA teams.
Mladen Savov & Nasko Georgiev
Mladen Savov
Scale Focus, Bulgaria
Quality Engineer experienced in Object Oriented Programming, Application Testing, Automation and Support. Participated in various successful international projects that involved large multicultural teams. Eager to share his experience with Production Monitoring gained in large-scale challenging projects.
Nasko Georgiev
Scale Focus, Bulgaria
Automation Quality Engineer with broad grasp of all aspects of quality assurance including API, functional, regression, exploratory and performance testing. Proven owner of Continuous Integration in the software development life cycle. Experienced with various tools and technologies, he is well known as the scripting savvy.
Production monitoring and analysis in the cloud
It sounds clear, right? But many of us have their doubts about testing in production and one main question 'What happens after your product has been released?' We want to discuss active end-user experience monitoring - an innovative aspect of Quality Engineering. Together we will take a closer look on topics like:
• Difference between functional, performance testing and performance monitoring
• Active production monitoring
• Scripting that simulate end-user action on a site
• Monitoring, alerting and graphics
• Troubleshooting
And keep in mind that thanks to the cloud you can monitor your web application from the whole world!
Sponsors
Supporting Organizations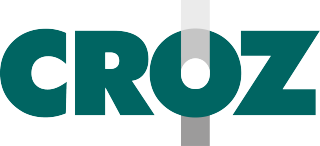 Media Partners