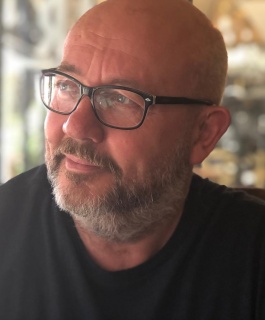 Paul Gerrard
Gerrard Consulting, UK
Paul Gerrard is a consultant, teacher, author, webmaster, programmer, tester, conference speaker, rowing coach and publisher. He has conducted consulting assignments in all aspects of software testing and quality assurance, specialising in test assurance. He has presented keynote talks and tutorials at testing conferences across Europe, the USA, Australia, South Africa and occasionally won awards for them.
Educated at the universities of Oxford and Imperial College London, he is the Principal of Gerrard Consulting Limited, the host of the UK Test Management Forum and a business coach for Enterprising Macclesfield. He was the Programme Chair for the 2014 EuroSTAR conference in Dublin and for the 2017 ExpoQA conference in Madrid.
In 2010 he won the EuroSTAR Testing Excellence Award and in 2013 he won the inaugural TESTA Lifetime Achievement Award. He won the ISTQB Testing Excellence Award in 2018.
Essential People Skills for Testers: Collaboration, Communication and Teamworking
This tutorial focuses on three aspects of working in a team. Collaboration, Communication and Teamworking.
Collaboration is "A working practice whereby individuals work together to a common purpose to achieve business benefit". It enables individuals to work together to achieve a defined and common business purpose.
Communication is obvious? But humans have not evolved to communicate as well as we need in software projects. Conveying messages to others sound simple, but it's fraught with error. Paul introduces a model to illustrate the process.
We all know that teams build systems. But working in teams is fraught with difficulties. This section identifies the patterns that make teams successful and poses the question, "what should developers do and what should testers do?"
This tutorial uses team exercises to explore collaboration, communication and team working to explore ways of improving, what works and the difficulties of working in teams.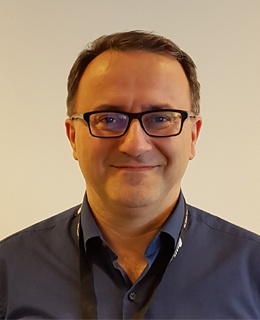 Pablo Garcia Munos
Expleo Stockholm, Sweden
Pablo Garcia started as a tester in 1996 for Ericsson. After passing through roles such as Test Manager, Project Manager, Program Manager he worked as Total Program Manager managing the complete Ericsson Development in India.
Now, over 20 years later he has run over 50 assignments besides running his own test companies. In December 2018 he became the CEO for Expleo Stockholm but still works as a QA Specialist part time.
Pablo has spoken at national and International Conferences like NFI, Test management Forum, many SIGISTS and STARWEST. He has also given Testing courses since 2001. Amongst others, he has educated over 200 nurses in acceptance testing during the last 5 years.
Metrics: Reach your goals faster with a Metrics Dashboard
Metrics helps in measuring quality, changes, productivity and much more. A good Metrics Dashboard can help you reach your goal faster - it can be compared with driving with a GPS, you cannot rely completely on it, but it helps most of the time, especially in places you go to for the first time.
The tutorial will describe how to put together a Dashboard for your organization. It will go through different metrics for different methodologies, organizations and ways of developing.
We will speak about how to develop the dashboard from the start until you get a stable dashboard and you may even see and prevent problems before they occur. One of the most valuable things in a Dashboard is the way you can put numbers on the need for resources, many examples will be shown.
Join Pablo in his tutorial filled with real life experiences and tricks that work.