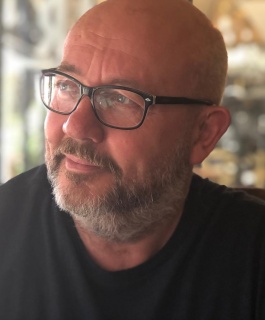 Paul Gerrard
Gerrard Consulting, UK
Paul Gerrard is a consultant, teacher, author, webmaster, programmer, tester, conference speaker, rowing coach and publisher. He has conducted consulting assignments in all aspects of software testing and quality assurance, specialising in test assurance. He has presented keynote talks and tutorials at testing conferences across Europe, the USA, Australia, South Africa and occasionally won awards for them.
Educated at the universities of Oxford and Imperial College London, he is a Principal of Gerrard Consulting Limited and the host of the Technology Leadership Forum and co-founder of JPG Associates and the Testing Festival conference. He was the Programme Chair for the 2014 EuroSTAR conference in Dublin and for several other conferences in recent years.
In 2010 he won the EuroSTAR Testing Excellence Award and in 2013 he won the inaugural TESTA Lifetime Achievement Award. He won the ISTQB Testing Excellence Award in 2018.
He is author of the Test Skills Framework - a future skills framework for software testers and the Leadership in Testing program. He is also Editor-in-Chief of the Technology Knowledge Base."
Testing, Models and Coverage
Testing is a process in which we create mental models of the environment, the program, human nature and the tests themselves." Boris Beizer said that in 1990, but the idea that testers use models is much older than that. For almost everything humans do – that involves complexity – we create models to simplify, to scope, to mechanise, to understand.
Models are an essential part of being human. To take a few steps requires us to understand the configuration of all of the larger bones and joints of our bodies and the tensions in around 100 muscles. Our brains must understand all this, send an orchestrated set of nerve impulses to all these muscles to take a single step and calculate, calibrate and recalculate second by second – but much faster than that.
It takes huge processing power to control mechanical robots that simulate human movement. Humans simply don't have that power, so we must simplify, through mental models. Modelling is essential, innate and human. Our brain is a superb modelling engine. As developers and testers, let's use it to advantage.
In this tutorial, Paul explores how we think as testers and how we use models to simplify, scope and explain what we do. Consider how our understanding of a problem is in effect, a model. Our approaches to testing are models. We explain what we do as testers as meaningful models – to stakeholders.
Paul explains how successful test design and execution automation is based on models too.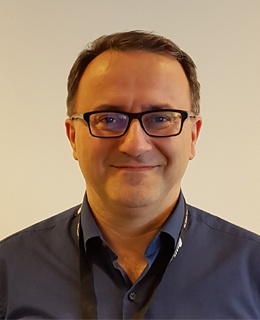 Pablo Garcia Munos
Expleo Stockholm, Sweden
Pablo Garcia started as a tester in 1996 for Ericsson. After passing through roles such as Test Manager, Project Manager, Program Manager he worked as Total Program Manager managing the complete Ericsson Development in India.
Now, over 20 years later he has run over 50 assignments besides running his own test companies. In December 2018 he became the CEO for Expleo Stockholm but still works as a QA Specialist part time.
Pablo has spoken at national and International Conferences like NFI, Test management Forum, many SIGISTS and STARWEST. He has also given Testing courses since 2001. Amongst others, he has educated over 200 nurses in acceptance testing during the last 5 years.
Drama Free Development
Drama Free Development is the most successful process. Delivering the right things on the right time without drama.
Most projects and development organizations are full of drama, bugs in production, delays in deliveries and many more problems.
This tutorial goes from the beginning to the end of a "Drama Free" process, how to define, implement, measure and enjoy every minute of it.
We will speak about why many projects focus on the drama and dive deeply in how you avoid most of the problems in development.
We will talk about the "Quality Chain" and just as a normal chain it is only as strong as the weakest link. Just like development without unit test, it just has no strength.
Welcome to listen to Pablo Garcia talking of what is needed for really good and successful development, and how to get there.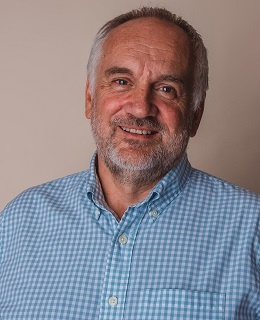 Clive Bates
Planit Software Testing Ltd, UK
Clive has been in the Software Testing industry for over 30 years and is currently a Principal Consultant with Planit Software Testing based in the UK. He has a clear passion for his work around Process Improvement and related activities. He has developed and delivers the certified TMMi Training courses and has taught 100's of students from around the world in the model. He is an accredited TMMi Lead Assessor and TMMi Test Process Improver. He has conducted many assessments in various countries including the UK, USA, Saudi Arabia, France, China, India, Malaysia and Australia.
Clive has presented more than once, at testing conferences over the years namely Softec Malaysia, SEETEST, StarWest, StarEast, and EuroSTAR as well as specialist testing conferences in the UK, Norway, Sweden, Finland, Holland. He has also contributed articles in various industry magazines, journals, and books. Clive is one of the Directors of UKITB and Management Executive of the TMMi Foundation, in both cases looking after accreditation.
Be Successful from Failures
How many times have you heard the phrase "failure is not an option"? In this talk Clive will explore how we can turn failure into a positive, and how it will help take us on the journey to success in our workplace. We may have been brought up since school days to think of failure as a bad thing, and that concept remains in many organisations and in the mind-sets of senior management. So, there should be strategies in our organisations that ensure mind-sets can be re-mapped.
We must look at failure in a positive way and be open in our ideas and approach by learning from not only ourselves, but others who fail then succeed. Clive will introduce ideas that we can translate into our projects by looking at areas of sport, music, world record holders and others. Failure can concentrate the pain and from that it enhances the desire and opportunity to learn.
All of us need to learn how we can fail safely and be prepared to take appropriate risks to improve. Very often we hear people who talk about their successes and all the good things that have happened to them and how you need to do the same as them to be successful. This presentation looks at the subject of "Success" from another angle by recognising the value of failure.
The ideas introduced will address how testing and risk will help us to learn about application/systems and where the failures are. You will then see ways to approach work differently yet better and in effect learn how to test the application in the right way.
By attending this session and taking the ideas on board you will benefit by transforming the fear of failure into the action of success. You will also be shown how to understand and recognise the different types of failures that range from blameworthy to praiseworthy. You will gain an appreciation that it is not unusual to experience failure and that we should be prepared to see and occasionally welcome failure. There will be encouragement for you to help others in your office to take a different mind-set when thinking of failure.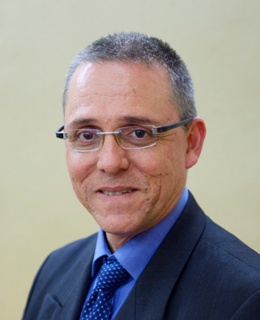 Alon Linetzki
QualityWize™, Israel
Alon Linetzki, Founder and CEO of QualityWize™, an expert in SW engineering, Quality Assurance, Testing and Agile Transformation with more than 38 years. His experience include: supporting organizations in improving their quality, helping with their agile transformation, improving development and testing processes, increasing R&D ROI, and implementing good practices in context uniquely tailored to customer's business, technology and engineering needs.
Alon has experience in multiple domains, including: telecommunication, fintech, banking, retail, audio/video, military, healthcare, medical, and many HW/SW embedded products companies.
A popular speaker at international conferences, founder of SIGiST Israel and co-founder of ITCB™ (2004-2020), Marketing WG Chair for ISTQB® (2016-2020), co-author of ISTQB® Agile Tester certification, the ISTQB® Advanced Level Agile Technical Tester syllabi, and supporter of the ISTQB® Advanced level Scaled Agile Testing certification (in development).
Alon is asked from time to time to lecture at the SCE university on SW engineering and Quality assurance topics for 1st and 2nd degree students.
Alon holds a B.Sc. in Statistics & Criminology, and a MBA. He is a certified Dale Carnegie instructor, a certified scrum master, a certified lead quality auditor ISO-9000, a certified system analyst, Quality Assurance CMMi engineer, certified Mobile Application tester and holds a few certifications from ISTQB in advanced level (manager and analyst). He is also certified in eduScrum (scrum for education), and held a project implementing eduScrum at an elementary school.
Team Efficiency & Collaboration in agile team dynamics
The main and most challenging factor for all projects has always been - people. How the team is performing? how well they are communicating with each other? how fast they resolve problems together? and more. These, transformed into skills, are essential in running a continuous integration and continuous delivery within agile teams, and are critical to the success of any project.
In the tutorial, Alon Linetzki will perform a group dynamics game to simulate such team work, showing communication challenges, team grouping, shaping and succeeding capabilities for the participants to understand and use in their designated projects for enhancing their continuous integration.
Through discussion, brainstorming, and examples Mr. Linetzki will engage participants in these skills and capabilities, and will demonstrate their impact on team performance.
Key points:
• Team Roles & their impact
• One impacts All...All impacts one...
• Group Dynamics for High Performance Teams
• Communication Types, Challenges, skills and capabilities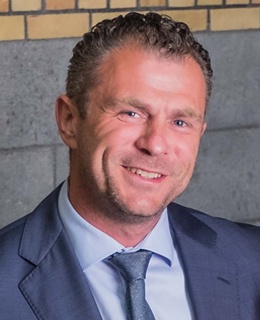 Michaël Pilaeten
CTG, Belgium
Breaking the system, helping to rebuild it, and providing advice and guidance on how to avoid problems. That is Michael in a nutshell. With 15 years of experience in test consultancy in a variety of environments, he has seen the best (and worst) in software development.
In his current role as Learning & Development Manager, he is responsible for guiding the company's consultants, partners and customers on their personal and professional path towards excellence.
The Tester's Toolbox: which techniques can you use as a tester to improve your quality, the quality of your team and the quality of the software you're working on?
Which techniques can you use as a tester to improve your quality, the quality of your team and the quality of the software you're working on?
This workshop will guide you through a collection of techniques to be added to your toolbox. Working within the project constraints, there is always room for improving the efficiency and effectiveness of your testing activities.
Join me in discovering new ways of achieving quality and value together!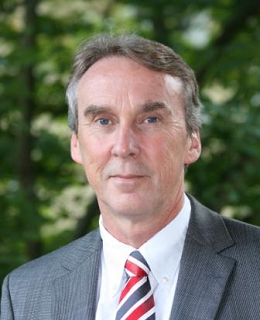 Graham Bath
German Testing Board, Germany
Graham Bath is a freelance consultant and uses over 30 years of testing experience to support customers with consultancy, training, assessments and test process improvements. Graham is the ISTQB Working Group chair for the Specialist Level Certified Tester qualifications and co-authored the new syllabus on Usability Testing. Graham is also a member of the German Testing Board as is a frequent presenter and tutorial provider at conferences around the world. He co-authored the book "The Software Test Engineer's Handbook".
Test Process Improvement in Agile Projects
The principal objectives of the tutorial are:
• Understand test process improvement in an agile context
• Propose an easy-to-use approach for practicing test process improvement in agile/SCRUM projects
• Walk through the approach in a typical project scenario
• Enable you to position test process improvement in an agile context.
• Become the "go-to" person for test process improvement on your agile project