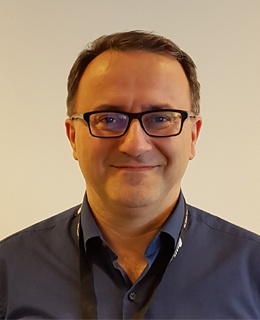 Pablo Garcia Munos
Sharpness AB, Sweden
Pablo Garcia started as a tester in 1996 for Ericsson.
After passing through roles like Test Manager, Project Manager, Program Manager he worked as Total Program Manager managing the complete the Ericsson Development in India.
Now, over 20 years later he has run over 50 assignments besides running his own test companies.
After working as a CEO for a international consultancy he has now started his 5:th company "Sharpness" with specialist in development and testing.
Pablo has spoken at national and International Conferences like NFI, Test management Forum, many SIGISTS and Star West. He has also given Testing courses since 2001 and released a book on test design.
Amongst other he has educated over 400 nurses in acceptance testing during the last 8 years.
Making Agile Work, from the bottom to the top
Reading the Agile Manifesto gives clear rules in how to create "good software" and stated there.
But the word Test is not stated anywhere in the Agile Manifesto so is the best software made without testing?
Well, with cross functional teams and pointing at Agile many people seem to think that.
Pablo has worked with Agile organizations since the real break through in 2004 and has many tips and trick about what It takes to really master the art of creating software.
Join him in his presentation where he explains what it takes from the bottom to the top for Agile development to truly work.