Platinum Sponsor
Visteon
Visteon has a proud automotive heritage, starting as a spin-off from Ford Motor Company and having acquired Johnson Control's electronics business. Visteon has successfully transformed its business into a focused electronics supplier with market leading positions in Asia, Europe and North America. Today, Visteon's 11,000 employees around the world are dedicated to applying our talent, technology and global resources to transformation the vehicle cockpit electronics experience. As one of the world's largest cockpit electronics providers – and the only one focused exclusively on cockpit electronics – Visteon designs, engineers and manufactures advanced electronics products and connected car solutions that deliver a rich, connected experience for drivers and passengers. Visteon supplies virtually all leading automakers, including BMW, Daimler, Ford, General Motors, Nissan and Hyundai. Visteon Electronics Bulgaria is a technical center with more than 680 employees with expertise in Software, Hardware and Mechanics. It is Visteon's second largest development center, focused currently on the design and development of over 30 projects for millions of cars in future mass production.
Silver Sponsors
Paysafe
Paysafe provides digital payments and transaction-related solutions. It is trusted by merchants and consumers in 200+ countries and territories, to move and manage money through 100+ payment types and 40+ currencies. Paysafe's brand portfolio includes NETELLER®, Skrill®, MeritCard, paysafecard®, payolution®, Income Access and FANS Entertainment. Paysafe Group plc shares trade on the London Stock Exchange under the symbol (PAYS.L).
Paysafe Bulgaria in brief:
• 850+ employees;
• Development of own products used worldwide;
• 39% growth in number of employees in 2016;
• 3000 internal and external trainings per year;
• Software engineering internship programme;
• Office – 6 floors in Capital Fort, Sofia.
See more:
www.paysafe.com
.
We thank Paysafe for supporting our Social Event as well!
Luxoft
Luxoft is a leading provider of software development services and innovative IT solutions to a global client base consisting primarily of large multinational corporations. Luxoft's software development services consist of core and mission critical custom software development and support, product engineering and testing, and technology consulting. Luxoft's solutions are based on its proprietary products and platforms that directly impact its clients' business outcomes and efficiently deliver continuous innovation. The Company develops its solutions and delivers its services across 39 offices in 19 countries from more than 12 000 people. For more information, please visit
http://www.luxoft.com
.
iSQI
Certifying People, Setting Quality Standards
The International Software Quality Institute (iSQI), with offices in Boston, Potsdam (DE), London (UK) and Amstelveen (NL) is a leading provider of certification examinations all over the world. For more than 10 years, iSQI plays a large role in certifying the know-how of IT professionals in over 100 countries on 6 continents in 10 languages. With over 30,000 certifications per year, iSQI paves the way for successful career development. Constantly changing job requirements generate a demand for lifelong learning. To stay competitive in today´s job market, professionals need to possess comprehensive and comparable skills and knowledge. The iSQI 'Certified' Program includes certification examinations that set the global standards in Software Testing, Requirements Engineering, Agile, Business Analysis, Mobile App Testing as well as Usability and User Experience etc. iSQI examinations are supported by a global network of accredited training providers. Their expertise in education assists professionals in polishing their knowledge and skills for the certification exams. To find out more about iSQI visit:
www.isqi.org
Bronze Sponsor
VMware
VMware is a global leader in cloud infrastructure and business mobility. Built on VMware's industry-leading virtualization technology, our solutions deliver a brave new model of IT that is fluid, instant and more secure. Customers can innovate faster by rapidly developing, automatically delivering and more safely consuming any application. With 2016 revenues of $7.09 billion, VMware has more than 500,000 customers and 75,000 partners. The company is headquartered in Silicon Valley with offices throughout the world and can be found online at
www.vmware.com
.
Digital Sponsor
Adastra
Adastra is an IT company, offering premier class services and solutions in the area of Information Management. We work in international teams and on projects for leading global financial, automotive, telecommunications and insurance pioneers. We pride ourselves in accepting the challenge of mastering new technologies with each new task and in empowering our clients in achieving results. What gives us satisfaction is the opportunity to apply innovation in our jobs daily, inclusive of new areas such as Big Data and Data Science.
Adastra Group (
www.adastragrp.com
) is a leading provider of Information Management solutions to global Fortune 1000 companies. One of Canada`s 50 Best Managed companies, Adastra has over 800 employees worldwide with headquarters in Canada and the Czech Republic and offices in Russia, Germany, Slovakia and Bulgaria.
Adastra Bulgaria (
www.adastragrp.bg
) was founded in the year 2007 and currently has two offices in the cities of Sofia and Varna. Our portfolio includes various projects in the areas of Data Warehousing, Business Intelligence, Data Integration and Master Data Management for large clients, such as Bank of Montreal, Volkswagen and Vivacom.
Sponsors
Supporting Organizations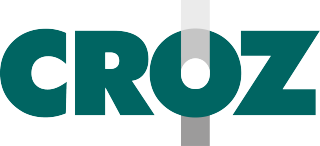 Media Partners