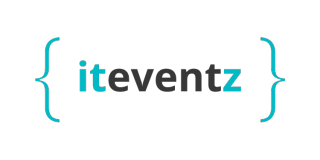 ITeventZ
ITEventZ.bg is a platform for sharing the latest events, trainings and internships in the Bulgarian IT space. It is a crowd-based medium and serves as a unified calendar of upcoming events. An editorial team moderates and curates the content to bring forward the freshest content to the Bulgarian IT community. Get in touch with us at
info@iteventz.bg
.
Quality Matters Magazine
Quality Matters is a magazine, entirely focused in the Software Quality field. The publication targets all software professionals who pay attention to quality. The magazine aims to contribute to the progress of Software Quality, by giving the readers guidelines and best practices to improve their everyday work. The registration and download of the online magazine is absolutely
free of charge
. If you would like to be up-to-date for all fresh news and solutions and optimize your everyday work go to
www.quality-matters.org

Methods and Tools
Methods and Tools is a free e-magazine providing practical expert knowledge for software development professionals. Methods & Tools gives software development ideas more than one page to express themselves and covers all aspects of software engineering: software project planning and tracking, Agile and Lean frameworks and techniques like Scrum or Kanban, software testing and quality assurance, business analysis and requirements management, software architecture, software process improvement, user interface and UX, continuous integration and delivery, software developer psychology and management, software tools presentations, etc.
Software Testing Magazine
Software Testing Magazine is a free web site dedicated to present articles, tutorials, blog posts, book reviews, tools, news and videos and other resources about unit testing, integration testing, functional or acceptance testing, load or performance testing in software development projects.
JobTiger
JobTiger.bg is the first online job board in Bulgaria founded in 2000. With more than 16 years of experience and international know-how the company currently operates with more than 33 000 Bulgarian and international clients. Through its database JobTiger is linked to 480 000 jobseekers in all economic sectors, varying in their career development stage – from students and talented young people to professionals.

Over the years the company expanded its services and became a well-known HR agency with innovative and economically efficient approach to the market. In addition to the recruitment services it also is the biggest organizer of events in the country including the largest career forum in Bulgaria - "National Career Days", the first Bulgarian online career forum "Virtual Career Days" and HR fairs. JobTiger specialists held numerous career trainings and in the recent years the company started offering a full range of Employer Branding activities to its customers.

Among the successful projects of JobTiger is the online career portal - JobTiger.tv, created in 2012, where anyone can learn useful tips for their career development and the labor market in Bulgaria. The company also created Audit Advice Associates (AAA) - a company specializing in HR audit.
Sponsors
Supporting Organizations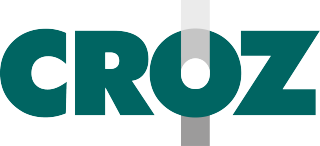 Media Partners