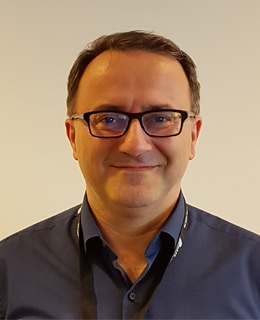 Pablo Garcia Munos
Sharpness AB, Sweden
Pablo Garcia started as a tester in 1996 for Ericsson.
After passing through roles like Test Manager, Project Manager, Program Manager he worked as Total Program Manager managing the complete the Ericsson Development in India.
Now, over 20 years later he has run over 50 assignments besides running his own test companies.
After working as a CEO for a international consultancy he has now started his 5:th company "Sharpness" with specialist in development and testing.
Pablo has spoken at national and International Conferences like NFI, Test management Forum, many SIGISTS and Star West. He has also given Testing courses since 2001 and released a book on test design.
Amongst other he has educated over 400 nurses in acceptance testing during the last 8 years.
The testers major dilemma: What test method is the best?
We are overwhelmed with test specialists and Agilists that wants to enlighten us with "The Best" test and QA methodology.
Exploratory, Context driven, ISTQB, IEEE, Structured, SAFe, Agile testing, RUP, BAM, Agile, RAD testing, mama-test or even "Cosytest" (yes those are test methods) ???????
Most of the times testers get disoriented and just do not know who to believe.
Pablo Garcia has worked with QA and Testing since 1996, he has vast experience of test fanatics from the most test religions. He has always both discussed and dug deep into the processes of the methods before having any conclusions.
Even though it might be fun to hear somebody from the context driven group with the IEEE it is mainly not constructive.
Join Pablo Garcia in his keynote where he describes all the different test methods and "test religions" and get a deeper understanding of the most common ones as well as hearing the conclusions he has made.