Paul Gerrard
Gerrard Consulting, UK
Paul Gerrard is a consultant, teacher, author, webmaster, developer, tester, conference speaker, rowing coach and a publisher. He has conducted consulting assignments in all aspects of software testing and quality assurance, specialising in test assurance. He has presented keynote talks and tutorials at testing conferences across Europe, the USA, Australia, South Africa and occasionally won awards for them.Paul wrote, with Neil Thompson, "Risk-Based E-Business Testing" and several other Pocketbooks - "The Tester's Pocketbook", "The Business Story Pocketbook", "Lean Python" and "Digital Assurance".He is Principal of Gerrard Consulting Limited, Director of TestOpera Limited and is the host of the Assurance Leadership Forum in the UK.
Automating Assurance: Tools, Collaboration and DevOps
The Digital Transformation is real. It is having a profound effect on how business is done and the nature of the systems required to deliver productive customer experiences and consequent business benefits.
The demand for flexible and rapid delivery of software and systems is real. Software development teams can deliver if they adopt the disciplines of Continuous Delivery, DevOps and in-production experimentation.
One barrier to achieving success in the software delivery process is likely to be the inability of testers to align testing and automated testing in particular to the development processes. Our track record in test automation is not good enough.
In order to succeed, a new way of thinking about testing is required, and the New Model of Testing offers a way of identifying the elements of the test process that must be 'shifted left'. This does not necessarily mean testers move, rather, that the thinking processes must move. It is possible that users, BAs and developers take some responsibility in this area.
The New Model applies to all testing, whether performed in development, integration, system or user testing, by people or tools. At all stages, projects must decide what their test objectives are and align their thinking and processes to suit. In a Digital Transformation project, the role of test automation in developer, integration and system testing is considerable and the test strategy will necessarily place an emphasis on tools.
In this talk Paul explores how pervasive automation in continuous delivery regimes changes the way we need to think about testing, collaboration and automation.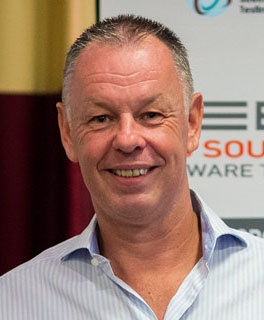 Erik van Veenendaal
by Erik van Veenendaal, Improve IT Services BV
Erik van Veenendaal
is a leading international consultant and trainer, and a recognized expert in the area of software testing and requirement engineering. He is the author of a number of books and papers within the profession, one of the core developers of the TMap testing methodology, a participant in working parties of the International Requirements Engineering Board (IREB), and currently a board member of the TMMi Foundation. Erik is a frequent keynote and tutorial speaker at international testing and quality conferences. For his major contribution to the field of testing, Erik received the European Testing Excellence Award (2007) and the ISTQB International Testing Excellence Award (2015). You can follow Erik on twitter via
@ErikvVeenendaal
.
Test Strategies, Analytical Testing and beyond
Software will never be defect free. At the same time the importance of software to the society, and it's complexity are growing at a high rate. Testing is and will always remain an essential part of software development, but finds it hard to keep up with these ever growing challenges. Just applying traditional testing practices in many cases in not enough anymore. This keynote will discuss the various test strategies that can be applied, and how they can assists the test professional. Special focus will be given to analytical testing. What is analytical testing and how can it be applied in today's challenging projects? How does risk-based testing relate to analytical testing? These and many more questions will be dealt with during this SEETEST keynote.