Jan Grape is our fourth tutorial speaker at SEETEST 2022!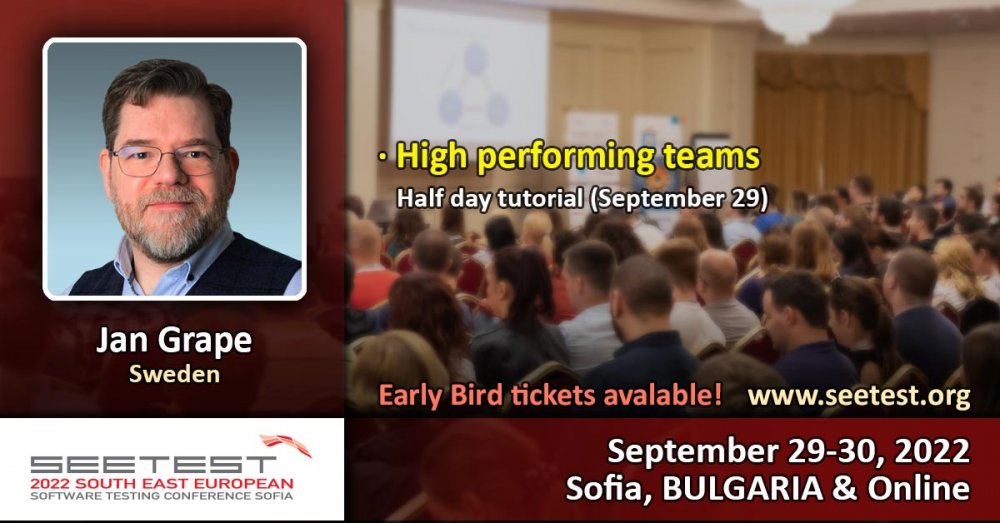 We are very excited to announce our fourth tutorial speaker - for the first time at SEETEST, Jan Grape!

Jan is an Agile coach and Partner at Crips, where he focuses on helping companies form successful product development organizations and awesome workplaces where individuals and teams can excel.

He made his first commercial software over 35 years ago in Stockholm, Sweden, as a teenager! Jan has worked as a programmer, usability engineer, team lead, software architect, manager, CEO, chairman of the board, agile coach, and more throughout his career.
He will be doing his half-day tutorial 'High-performing Teams' on September 29, where he will be covering what makes a software development team really efficient and how to achieve it. Don't miss him!
Back to News