Third tutorial speaker for SEETEST 2022 announced!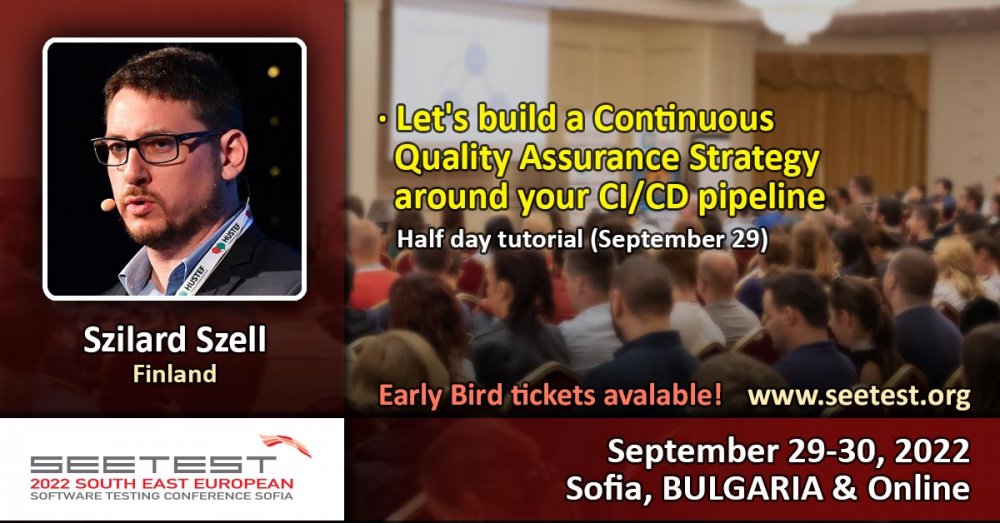 Announcing another one of our tutorial speakers – Szillard Szell!

Szillard is a Senior Consultant of DevOps Practice for Telco Business at Eficode and has a proven track record in large scale Telco DevOps Transformation Programs, as well as an assessor, trainer, facilitator and coach in Test Automation and Testing Process improvement area. He will be doing a half-day tutorial on September 29 called Let's build a Continuous Quality Assurance Strategy around your CI/CD pipeline where he will be telling us more about how to build a Test Strategy in DevOps, how QA is extended to the left and to the right in DevOps, how to design QA pipeline with simple cards and what other testing related activities to be agreed on, to have a full test strategy.

Don't miss this practical workshop – book you SEETEST ticket now – with 20% off still until July 15!
Back to News