Program Committee for SEETEST 2021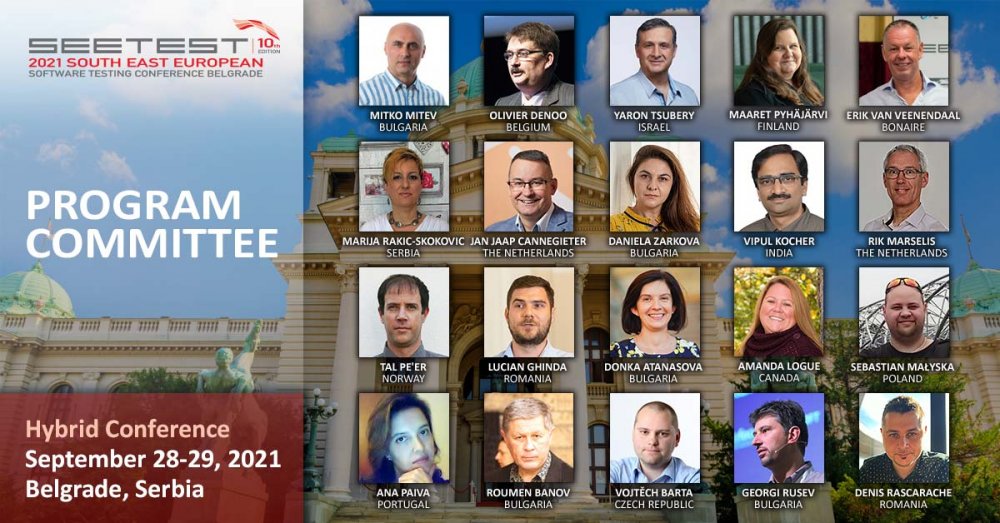 Meet SEETEST 2021's Program Committee!
This group of highly qualified software testing professionals will be the one deciding which presentations will be included in the conference. What they would like to hear from you are interesting stories of experience, problems you have overcome at work, different approaches to software testing and overall - new ideas and inspiration. However, you don't have much time to impress them – Call for Papers closes on April 30! Submit your paper now for the chance to be a speaker at SEETEST 2021!
Submit Paper
Back to News