SEETEST 2020 program is now live!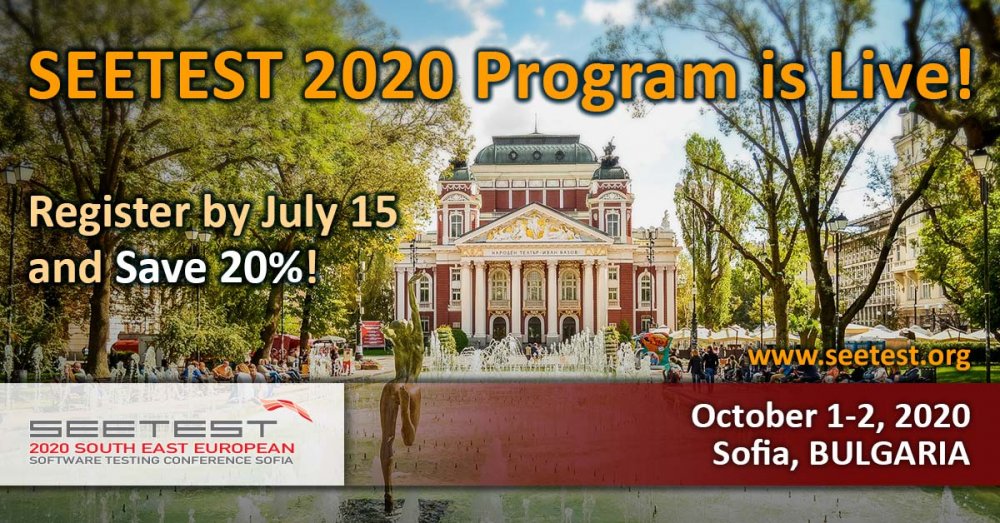 One of the biggest software testing conferences in South East Europe, SEETEST, is back this year and held live and in person with its 2020 edition in Sofia, Bulgaria on October 1-2. And we are even more excited as the full conference program is out now!

This year it will be composed of three tracks of lectures, with the tutorials taking up the first day and the sessions in the second. The tutorials will start with Paul Gerrard with his Essential People Skills for Testers: Collaboration, Communication and Teamworking talk, Joel Oliveira with an Introduction to Mobile Test Automation and Alon Linetzki with Transition from Traditional into Agile Tester in the morning. In the afternoon, participants can choose from another set of interest-sparking tutorial lectures – Testing AI Based Systems from Stuart Reid, Metrics: Reach your goals faster with a Metrics Dashboard presented by Pablo-Garcia Munos, and Accurate Estimations and Prioritizations by Michael Pilaeten.

Currently you can buy all tickets for SEETEST 2020 with 20% off in their Early Bird campaign, including their full-day pre-conference tickets, if you book before July 15. See you at SEETEST!
Back to News