SEETEST 2020 still goes as planned!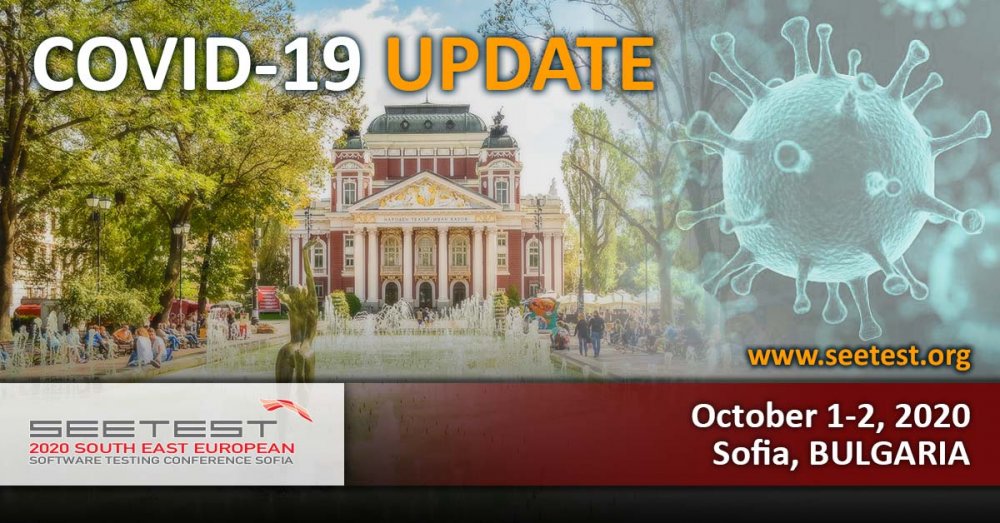 We are happy to inform you from May 30 all conference events in Bulgaria are allowed. We are currently closely monitoring the situation related to the COVID-19 pandemic and if need be, we are ready to transform SEETEST 2020 to an entirely online format, so there definitely will be a conference either way!

Currently, we are planning on keeping it entirely live and in person!We hope airlines will soon return to their normal number of international flights, which means that we will definitely see each other on October 1-2 in Sofia, Bulgaria.

However, we have to be ready for everything, and if the situation takes a turn to the worse, we will make sure that you still stay 100% satisfied with your experience, namely:

• All tickets that are already bought will be automatically valid for the online version of SEETEST 2020
• Additionally, you will receive another bonus ticket for SEETEST 2021! (valid for the same ticketholders who are planning on attending SEETEST 2020)

We hope that even in such a complex and tough situation you decide to stay a part of the SEETEST community and support us, and in return we will make everything possible to keep you satisfied.
Back to News