Our next speaker - Alon Linetzki!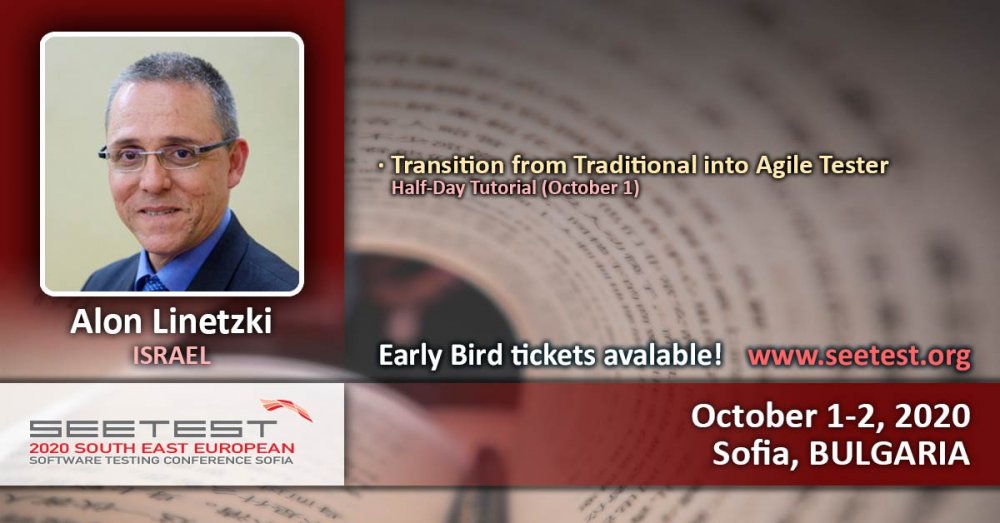 Another speaker for SEETEST 2020 announced – Alon Linetzki!

Founder and CEO of QualityWize™, an expert in SW engineering, Quality Assurance and Testing with more than 35 years of experience, Alon has quite a lot to share with us at his tutorial . Be sure not to miss it!
Back to News