Keynotes for SEETEST 2019 have been announced!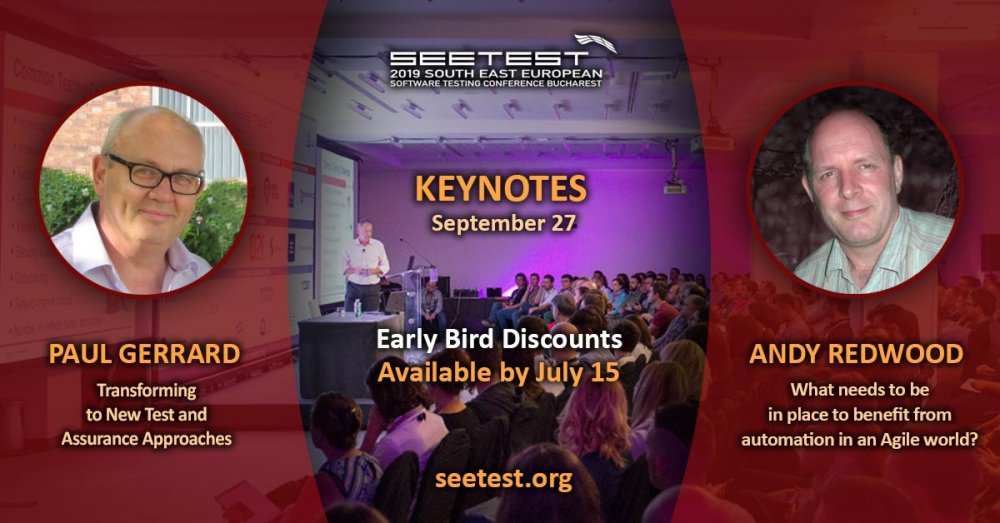 Keynotes are one of the most important parts of SEETEST and we always strive to give you the most inspiring ones. This year, you'll have the chance to listen to two great names in the software testing industry – Paul Gerrard and Andy Redwood.

On the second day of SEETEST 2019 Paul will talk about 'Transforming to new Test and Assurance Approaches', and Andy will reflect on the question of 'What needs to be in place to benefit from automation in an Agile world?'. Don't miss their talks – get you Early Bird ticket until July 15 with 20% off!
Back to News