Vipul Kocher is our first speaker at SEETEST 2019!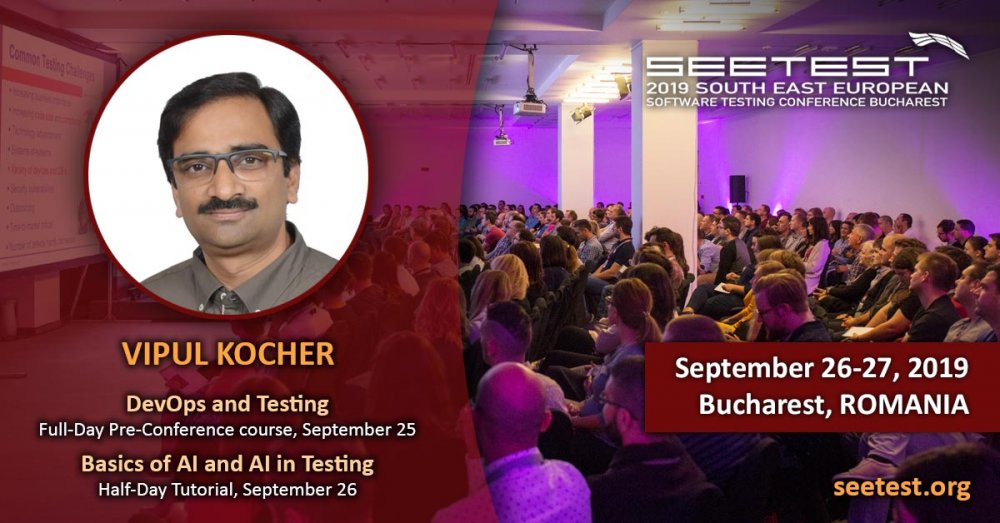 We're very excited to share our first tutorial speaker at SEETEST 2019 – Vipul Kocher! Vipul is the President of the Indian Testing Board, has more than 24 years of experience in software testing and has a keen interest in the use of AI in testing. At this year's SEETEST, he will be doing both a tutorial and a pre-conference course.

Stay tuned, as we will be announcing more speakers in the next couple of weeks!
Back to News