Our next tutorial speaker is announced – Pablo Garcia Munos!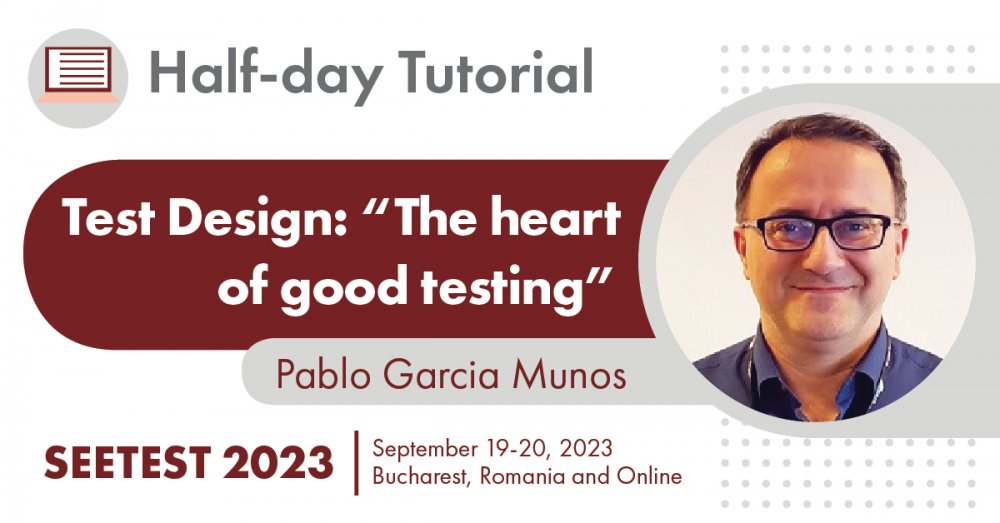 Pablo is the CEO for Expleo Stockholm but still works as a QA Specialist a big portion of his time. Over 20 years he has run over 50 assignments besides running his own test companies while passing through roles like Test Manager, Project Manager, Program Manager. He has also worked as Total Program Manager managing the complete Ericsson Development in India, and has spoken at multiple different conferences around the world. He has also been conducting software testing courses since 2001.

On September 19 Pablo will be presenting his tutorial Test Design : "The heart of good testing.", where he will be talking about 10 most common test design techniques and the process of structuring your testing to not forget anything important. The answer to these most important questions will be given: 1:How much do you test, 2:What do you NOT test and why, 3:Are you testing enough to know if the system is good and 4:How to test.

Don't miss Pablo's tutorial – get your SEETEST 2023 tickets now!
Back to News