Showcase your brand at SEETEST 2023 – with multiple sponsoring opportunities!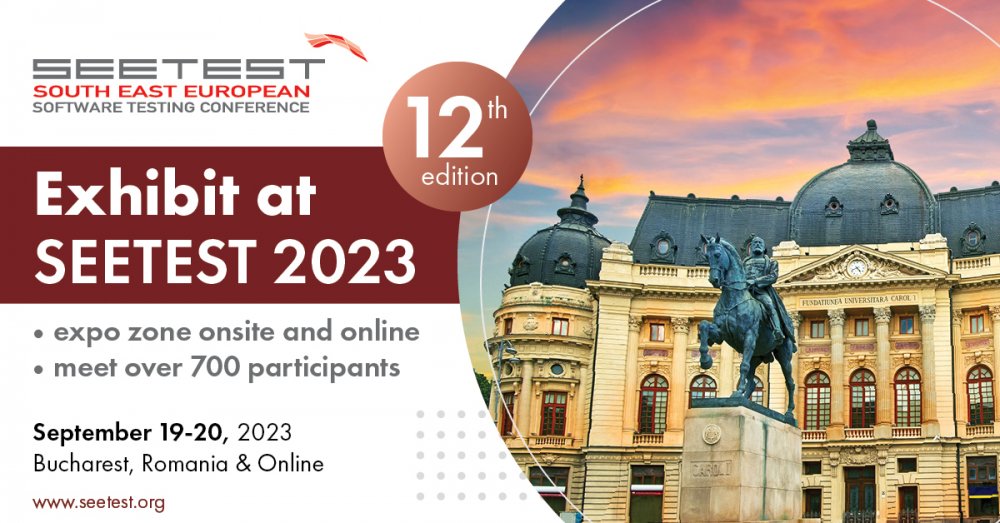 One of the biggest software testing conferences in South East Europe is taking place in Bucharest, Romania this year, on September 19-20 and online in а Virtual platform. This will elevate your brand's visibility to different channels and help you target clients, customers and prospective employees, easier and with more success. Get in touch with over 750 IT professionals Increase your visibility among the international QA community.
We have various opportunities for sponsorship at different levels – gold, silver, digital and others, but are also flexible when it comes to determining what benefits you can get.
Contact us at
[email protected]
for further offers.
Back to News