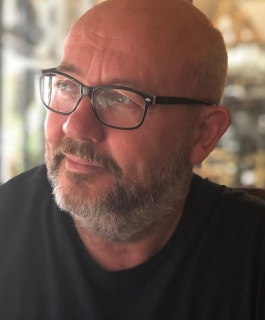 Test Management Without Test Managers
by Paul Gerrard, Gerrard Consulting, UK
September 27, 2021
Full day course
Paul Gerrard is a consultant, teacher, author, webmaster, programmer, tester, conference speaker, rowing coach and publisher. He has conducted consulting assignments in all aspects of software testing and quality assurance, specialising in test assurance. He has presented keynote talks and tutorials at testing conferences across Europe, the USA, Australia, South Africa and occasionally won awards for them.
Educated at the universities of Oxford and Imperial College London, he is the Principal of Gerrard Consulting Limited, the host of the UK Test Management Forum and a business coach for Enterprising Macclesfield. He was the Programme Chair for the 2014 EuroSTAR conference in Dublin and for the 2017 ExpoQA conference in Madrid.
In 2010 he won the EuroSTAR Testing Excellence Award and in 2013 he won the inaugural TESTA Lifetime Achievement Award. He won the ISTQB Testing Excellence Award in 2018.
Full Course Outline
It is helpful to think of testing as less of a role and more of an activity that people undertake in their projects or organisations. Everyone tests, but some people specialise and make a career of it. In the same way, test management is an activity associated with testing. Whether you are the tester in a team or running all the testing in a 10,000 man-year programme, you have test management activities.
Many companies have decided that the role of test managers is no longer required. You might not have a dedicated test manager, but some critical test management activities need to be performed. Perhaps the team jointly fulfil the role of a virtual test manager?
This course sets out the key principles of these test management activities and provide insights into how you can apply them in your own situation. Paul will share stories from his (and others') experience and identify the thinking processes you need to work through.
Topics Covered
Part 1: Strategy
Stakeholder Goals and Testing
Defining Test Strategy
Modelling
Risk
Enough Testing
Documentation
Part 2: Execution
Planning
Execution
Testing as a Team
Service Testing
Infrastructure and Tools
Managing Your Career
3 Key Points
Test management activities are required, whether you have a test manager or not
Strategy isn't a document – it's a collaborative thought process with consensus
Executing your testing in the small or the large requires planning as a team and working as a team
Who should attend?
Testers and Teams (with or without test managers), Test leads, Test managers.
08:30 - 09:00 Registering
09:00 - Start
10:45 - 11:15 Coffee Break
13:00 - 14:00 Lunch
15:45 - 16:15 Coffee Break
18:00 - End
To register, please contact us at
[email protected]
ATTENTION:
Limited number of seats available for the selected course!
Course price: 350 EUR
Discounts:
Groups of five or more people: 10%
SEETEST 2021 attendees: 10%
The discounts apply separately and they cannot be accumulated.
All prices are exclusive VAT.
Buy Full-Day Course Ticket