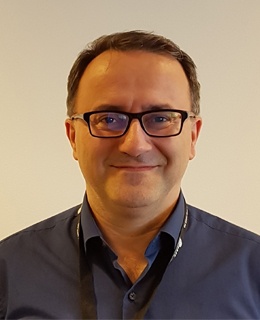 Running Test and QA in Agile organizations
by Pablo Garcia, Expleo Stockholm, Sweden
September 28, 2022 Full day course 
Pablo Garcia started as a tester in 1996 for Ericsson.
After passing through roles like Test Manager, Project Manager, Program Manager he worked as Total Program Manager managing the complete the Ericsson Development in India.
Now, over 20 years later he has run over 50 assignments besides running his own test companies.
After working as a CEO for a international consultancy he has now started his 5:th company "Sharpness" with specialist in development and testing.
Pablo has spoken at national and International Conferences like NFI, Test management Forum, many SIGISTS and Star West. He has also given Testing courses since 2001 and released a book on test design.
Amongst other he has educated over 400 nurses in acceptance testing during the last 8 years.
Full Course Outline 
In the Agile Manifesto the words 'test' and 'quality' are seen 0 times, in the scrum guide 'test' is seen 4 times and 'quality' 3 times.
None of the times talks of HOW to get it done.
But we know that as soon as we have multiple teams 'test' and 'quality' are crucial for the released software to be good. It is enough for ONE team to deliver bad software and the whole product is bad.
This full-day course goes through the needs an organization with more than 2 teams has when it comes to testing and QA.
What documents have to be in place, how to make different teams align for the same quality level, how to get good, structured and active testers in the teams and how to develop test and quality over time.
This Course walks through most of the areas that have to be in place to have a proper Agile quality implementation in place, that really works and is efficient.
Topics Covered
Agile and Scrum definitions, what do they say and how to use them
The major problems with Agile and Scrum, in detail
Efficient Agile Testing, beginning with review and Unit testing
Sprint testing, goal, competence, structure and good release practice
What happens after the Sprint? Measuring Quality
How to create Agile Testers
Metrics
Documents, books and papers that will help
Learning Objectives
Understand and identify the factors that might make Agile inefficient
Understand the test levels and needs for every level
Know how to build your team and how to keep up the competences
Basic knowledge of tools and structure
Who should attend?
This course is intended for software testers, developers, test leaders, test consultants and others that are involved or willing to become more engaged in activities dedicated to good Agile Testing.
08:30 - 09:00 Registering 
09:00 - Start 
10:45 - 11:15 Coffee Break 
13:00 - 14:00 Lunch 
15:45 - 16:15 Coffee Break 
18:00 - End
To register, please contact us at
[email protected]
ATTENTION:
Limited number of seats available for the selected course!
Course price: 350 EUR 
Discounts 
Groups of five or more people: 10%
SEETEST 2022 attendees: 10%
The discounts apply separately and they cannot be accumulated.
All prices are exclusive VAT.
Buy Full-Day Course Ticket