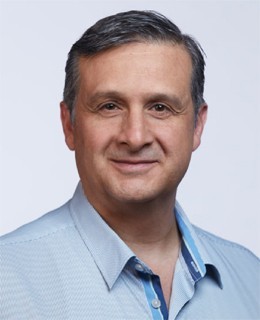 Yaron Tsubery
Smartest Technologies
Israel
Yaron Tsubery has been working in software since 1990, and has more than 20 years in the Software development, QA and Testing field as a Test Engineer, Customer Support Engineer, Testing TL, and Testing Manager, as well as Product Manager, Project Manager and Developer, before becoming the Senior Director of QA & Testing and PMO.
Yaron is an IT executive with excessive experience in managing QA & Testing organizations conducting large-scale, complex, real-time system testing in various sectors: Telecom, Banking, IT and Medical Devices. In charge of planning and implementing control quality assurance systems and SDLCs, while using best practice industrial standards (e.g. CMMi, TMMi, ISO, TPI etc.). Preparing and leading a large international company in the Telecom industry through ISO 9001: 2000 certification. Management of large operations,both local and distributed outsourced teams in USA, India, Hungary and Singapore.
Yaron is the former President of ISTQB® (International Software Testing Qualifications Board and is also the President and founder of the ITCB® (Israeli Testing Certification Board). He is a member of IQAMF (Israeli QA Managers Forum) and SIGiST Israel.
Load & Performance: Basic practical principles
Load & performance belong to the top ten list of most frightening words in software development especially when it comes to the point of sale of your product at times of extremely competitive market. One thing that is really frightening is the word… STRESS (doesn't it give you the shivers just hearing it?). This tutorial will get you acquainted with the terms in subject and will contribute to your understanding of the whole desired process stages from Sales meetings through Design and architecture, Ways of implementation, Testing aspects and finally presenting results and reports. A part of the process you'll be advised about is ways to be aligned with your customer's expectations, which means that you'll need to know and control the required lingo of the load profession, whether you're a sales person, developer or test engineer (e.g. 'usage & traffic model', 'throughput' etc'). You'll be exposed to design and architecture solutions along with special guidelines for code writing and implementation. The load test engineers will understand better what the required information to initiate load & performance is; what to search for and how to improve their testing coverage, how & what to report and present in order to give an added value to those who make the decisions.
This practice is focused on complex systems projects, delivered to telecommunication companies under strict rules and stiff exit criteria elements, and in tense delivery timelines.
---