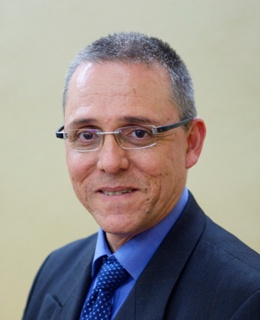 Optimizing Test Design Using Tools
by Alon Linetzki, QualityWize™, Israel
September 27, 2021
Full day course
Alon Linetzki, Founder and CEO of QualityWize™, an expert in SW engineering, Quality Assurance, Testing and Agile Transformation with more than 38 years. His experience include: supporting organizations in improving their quality, helping with their agile transformation, improving development and testing processes, increasing R&D ROI, and implementing good practices in context uniquely tailored to customer's business, technology and engineering needs.
Alon has experience in multiple domains, including: telecommunication, fintech, banking, retail, audio/video, military, healthcare, medical, and many HW/SW embedded products companies.
A popular speaker at international conferences, founder of SIGiST Israel and co-founder of ITCB™ (2004-2020), Marketing WG Chair for ISTQB® (2016-2020), co-author of ISTQB® Agile Tester certification, the ISTQB® Advanced Level Agile Technical Tester syllabi, and supporter of the ISTQB® Advanced level Scaled Agile Testing certification (in development).
Alon is asked from time to time to lecture at the SCE university on SW engineering and Quality assurance topics for 1st and 2nd degree students.
Alon holds a B.Sc. in Statistics & Criminology, and a MBA. He is a certified Dale Carnegie instructor, a certified scrum master, a certified lead quality auditor ISO-9000, a certified system analyst, Quality Assurance CMMi engineer, certified Mobile Application tester and holds a few certifications from ISTQB in advanced level (manager and analyst). He is also certified in eduScrum (scrum for education), and held a project implementing eduScrum at an elementary school.
Full Course Outline
When we implement scrum and agile, we are faced with short iterations, thus we should be very efficient with our testing.
One of the most important things for us would be to choose from the billions of combinations, a small set of tests which is covering most of our risk, and represent the functionality implemented.
Pairwise and Classification Trees are very good and efficient techniques for test design, prioritization and optimization of tests, and for saving time and money on performing the right set of tests first.
In this course, I shall present the techniques, and we shall exercise tools (mostly freeware) for you to learn and implement in your projects right after the training.
Hands-on exercises will be performed throughout the workshop to exercise participants in using the techniques via the tools.
Learning objectives
The objectives of this course is to give the participants a practical overview & know how of:
• What is Pairwise and Orthogonal Arrays?
• How to analyze parameters for optimization of test design?
• How to use the freeware 'allpairs' tool by James Bach, in your projects
• How to use the freeware 'PICT' tool by Microsoft (for pairwise), in your projects
• What is Classification Trees?
• How to use Classification Trees in your projects?
These questions and more are a part of the challenges we face in implementing Exploratory Testing today, whether it is in incremental models or more recently in iterative models (i.e. Agile).
The course emphasizes the implementation of the techniques using mainly freeware tools that will be provided for install. Through presentation, discussion, debate, brainstorming, questioning, and hands-on exercises - we shall learn how to implement those techniques in our projects.
Note
Participants are advised to bring a laptop to class for the hands-on exercises. Windows 8/8.1/10, Office 2013-2016, internet access required. Email access required via internet. Attendees will install free tools in the course.
8:30 - 09:00 Registering
09:00 - Start
10:45 - 11:15 Coffee Break
13:00 - 14:00 Lunch
15:45 - 16:15 Coffee Break
18:00 - End
To register, please contact us at
[email protected]
ATTENTION:
Limited number of seats available for the selected course!
Course price: 350 EUR
Discounts
Groups of five or more people: 10%
SEETEST 2021 attendees: 10%
The discounts apply separately and they cannot be accumulated.
All prices are exclusive VAT.
Buy Full-Day Course Ticket