Announcing our pre-conference courses at SEETEST 2018!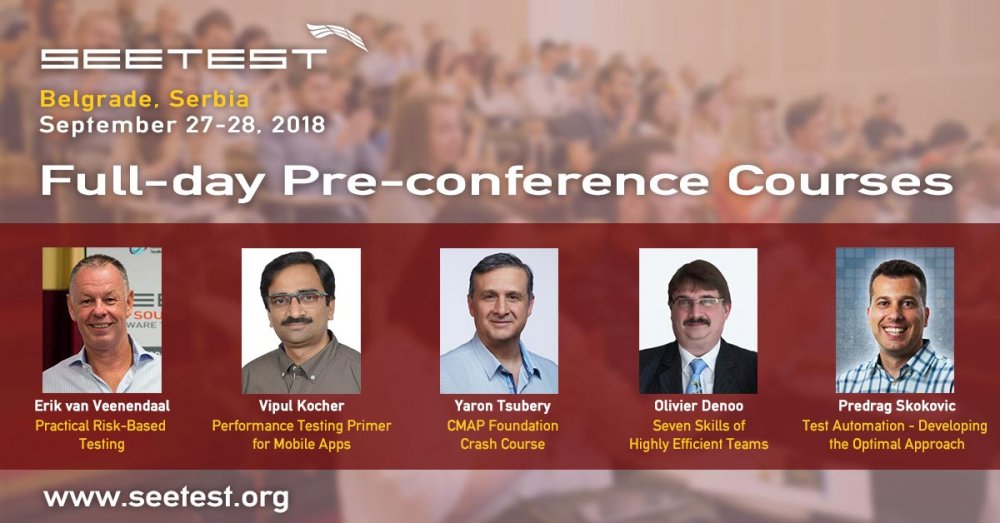 Among our most valued things are learning and self-improvement – that's why this year we've added 5 pre-conference courses to SEETEST 2018's program!Until July 15 you can sign up for one of our highly rated speaker's courses with 10% off!

We've covered one of the most current topics in testing, and also added 2 exams on September 26 – CMAP Performance Testing and CMAP Foundation Level, for everyone interested in getting a certificate on the topic (after passing the corresponding course) at an exclusive price!
Back to News