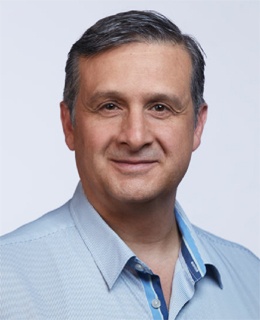 CMAP Foundation crash course
by Yaron Tsubery, Smartest Technologies, Israel
26 September 2018
Full day course
Yaron Tsubery has been working in software since 1990,and has more than 20 years in the Software development, QA and Testing field as a Test Engineer, Customer Support Engineer, Testing TL, and Testing Manager, as well as Product Manager, Project Manager and Developer, before becoming the Senior Director of QA & Testing and PMO.
Yaron is an IT executive with excessive experience in managing QA & Testing organizations conducting large-scale, complex, real-time system testing in various sectors: Telecom, Banking, IT and Medical Devices. In charge of planning and implementing control quality assurance systems and SDLCs, while using best practice industrial standards (e.g. CMMi, TMMi, ISO, TPI etc.). Preparing and leading a large international company in the Telecom industry through ISO 9001: 2000 certification. Management of large operations,both local and distributed outsourced teams in USA, India, Hungary and Singapore.
Yaron is the former President of
ISTQB®
(International Software Testing Qualifications Board and is also the President and founder of the
ITCB®
(Israeli Testing Certification Board). He is a member of IQAMF (Israeli QA Managers Forum) and SIGiST Israel.
Full Course Outline
This full-day course is an introductory 'crash course' to Mobile application testing. It provides an excellent introduction to mobile testing, as well as the most relevant techniques and terminology in this domain. This course is aimed at professionals in the area of mobile application testing. It focuses on techniques and methods for testing mobile applications. The course is largely OS-independent and techniques taught here can be applied to all types of mobile applications. It also focuses on tests specific to mobile applications as opposed to generic testing principles and techniques. In addition to the above this course provides semi hands-on testing using buggy applications, and if the time allows, a short live demo on how to use automatic tools for testing mobile apps will be shown. Participants may want to bring their own laptops (Windows or Mac) and preferably Android devices for the exercises – please be in contact with the training center to get more information on how to make your laptop ready in advance. The course builds on the CMAP© Mobile App Testing - Foundation Level certification which is accepted and fathered by the ISTQB®.
Learning objectives
A CMAP Testing foundation Level professional can:
Assist in the adaptation of existing testing processes for testing of mobile applications
Support the requirements team in review of mobile application related requirements using knowledge of mobile markets and contexts
Adapt the existing testing experience and knowledge and the existing way of testing web and other applications to mobile testing
Identify and apply appropriate methods for the testing of characteristics unique to mobile technology
Identify and use appropriate tools to assist in mobile application testing including emulators and simulators
Assist the mobile application team in identifying potential test automation activities and corresponding tools
Assist in the identification of the requirements of a test lab for carrying out mobile application testing
Note:
It is assumed that the trainees have basic knowledge of software testing concepts. It is recommended that the trainees hold a foundation level certificate such as "ISTQB ® Certified Tester – Foundation Level" (ISTQB® - CTFL)
Who should attend?
Target audience: anyone involved in mobile app testing: project managers, quality managers, software development managers, business analysts, developers, testers, IT directors and management consultants.
A
CMAP Foundation Level
exam will also take place on September 26. Everyone who passed Yaron's course and is interested in earning a certificate can do that on the spot and at a preferential price.
08:30 - 09:00 Registering
09:00 - Start
10:45 - 11:15 Coffee Break
13:00 - 14:00 Lunch
15:45 - 16:15 Coffee Break
18:00 - Exam
For registering please contact us at

[email protected]
Course price: 350 EUR
Exam price: 130 EUR
Discounts of the course's price
Groups of five or more people: 10%
SEETEST 2018 attendees: 10%
All prices are exclusive VAT
! ATTENTION: Limited number of seats available for the selected course!