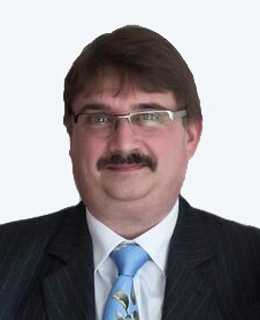 Seven Skills of Highly Efficient Teams
by Olivier Denoo, CFTL (the French ISTQB board), Belgium
26 September 2018
Full day course
Olivier
is the VP of ps_testware SAS, the French subsidiary of ps_testware group. His role is business development, recruiting the local expert team, building sustainable partnerships, promoting software testing and ps_testware.
He is also involved in auditing test projects and organizations and provides high-level consultancy and support.
Olivier is the President of the CFTL - the French ISTQB Board and also currently is the Governance Officer of the ISTQB.
For 20 years he has been an international speaker who spoke at Test-IT Africa; SQA-days; BA-days; JFIE; TestWarez; ReQuest, SEETEST; STF; Iqnite; JFTL; JMTL; JTTL; Analyst-days; Quality Week; Eurostar; Dasia… He's also actively participating in the development of new certification schemes, like IQBBA (Business Analysis), IREB (requirements engineering), IBUQ (usability) or more recently the "7 skills for effective teams" (soft skills and team organization).
Full Course Outline
This one-of-a-kind course is developed by a team of 4 high-skilled professionals, with more than 20 years of experience each and coming from different fields (Business Analysis, Testing, Requirements Engineering, Neurosciences and Psychology):
Karolina Zmitrowicz (ISTQB, Sjsi, IREB, ReQuest…)
Hans van Loenhoud (IREB, Tmap, Development and test management…)
Bernard Rulmont (Behaviorism, neurosciences & psychology…)
And I (see above)
Why you should attend?
Do you feel you need to bring or deliver (customer) value faster and faster these days?
Do you usually work in Agile or flexible teams, with tight deadlines and a lot of pressure?
Or would you wish to but don't know how to take some of the first steps?
Do you feel your job relies on a lot of soft and social skills, communication and empathy?
Do you believe that human beings have their own strengths, emotions and values which can (and somewhat need to) be managed?
Do you think that your team or organization has room for improvement and might still be more effective and efficient than it is today?
Do you wish to have top notch recognized tools and techniques, coming from various fields including organization management, team motivation, change and culture management, social and neuro psychology…not to forget IT, to help you with the above?
Do you prefer hands-on trainings with practice and some good things to take away?
If you say yes to at least one of these questions, than this training is for you!
Description
With a narrative thread strongly focused on soft skills, emotion management and (our driving) value(s), we will review the various steps of a project, from tip to toe, from the very start of the brilliant idea to the very end of selling the service or product.
Rather that reinventing the wheel, we chose to focus on some of the best recognized practices, in each and every step, and we worked hard to create a coherent model / framework to make them all fit together in the most efficient way.
Skill after skill, we carefully selected the most usable and practical techniques, designed specific practical examples and exercises, identified do's and don'ts straight from our combined experience…and even left a little more for you to take home. They are:
Explore:
how do we identify the problem; how do we describe and contextualize it; how do we praise curiosity and out-of-the-box thinking; how do we move from Why to How and from How to What.
Ideate:
how do we come step-by-step to the desired solution; how do we stimulate creativity once serenity and confidence are reached.
Empathize:
how do we approach and manage emotions and values; how do we share them in a constructive and positive attitude; how do we connect and avoid damaging relationships with our colleagues in a working environment where small causes often have such big effects.
Collaborate:
how do we organize; how do we create the dream team and make sure it delivers on time in the end; how do we ensure that we go further with a proper team; how do we select the right people when they are most needed; how do we align with the same common goal and why.
Tell:
how do we say things and to whom; how can we speak out the unspoken; how do we ensure our product / service speaks by itself; how do we prepare the selling experience to come next; what is positive manipulation and how do we use it.
Sell:
how do we sell the wheel; how do we make sure that customer value is delivered and that User Experience (Ux) is good; how do we sell the product/service to the customer…but above all how do we create sense and how do we sell the project to the team itself.
Communicate:
how do we dare to dare and avoid the "if I had known" syndrome; how do we give feedback and reinforce (pleasant) proximity
Topics covered
Communication techniques
Team and people selection
Team organization
Soft skills, emotion (understanding, management), values, culture, trust and confidence
Design thinking, innovation, Ux
Practical exercises and short workshops
Who should attend?
This course is intended for software testers, developers, lead developers, test leaders, test consultants, business analysts, managers, product owners and others that are involved or willing to become more engaged in developing people and relationships by creating and managing more efficient teams.
08:30 - 09:00 Registering
09:00 - Start
10:45 - 11:15 Coffee Break
13:00 - 14:00 Lunch
15:45 - 16:15 Coffee Break
18:00 - End
For registering please contact us at

[email protected]
Ticket price: 350 EUR
Discounts
Groups of five or more people: 10%
SEETEST 2018 attendees: 10%
All prices are exclusive VAT
! ATTENTION: Limited number of seats available for the selected course!