Gold Sponsors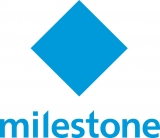 Founded in 1998,
Milestone Systems
is a world-leading provider of true open platform IP video management software and future-proof security solutions.
Milestone's XProtect® products deliver powerful surveillance and security capability that is easy to manage and proven in thousands of customer installations around the world. The entire XProtect product series provides best-in-class solutions which reduce costs, optimize processes, protect people and assets.
With headquarters in Brondby, Denmark, Milestone Systems is a fast-growing company with more than 600 employees, located in more than 20 offices around the world, including a fast-growing, multi-functional site in Sofia.
Milestone offers you the chance to work for a global leader in a fast-paced environment with an international team and the opportunity to realize your full potential. Milestone and its open platform are poised for unlimited future, which provides exciting growth opportunity for variety of software industry roles!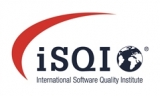 The International Software Quality Institute (iSQI GmbH)
, headquartered in Potsdam (DE) with branch offices in Amstelveen (NL), London (UK) and Boston (USA) is a leading provider of certification examinations all over the world. For more than 10 years, iSQI plays a large role in certifying the know-how of IT professionals in over 90 countries on 6 continents in 10 languages. With over 30,000 certifications per year, iSQI paves the way for successful career development.
Constantly changing job requirements generate a demand for lifelong learning. To stay competitive in today´s job market, professionals need to possess comprehensive and comparable skills and knowledge. The iSQI 'Certified' Program includes certification examinations that set the global standards in Software Testing, Requirements Engineering, Agile, Business Analysis, Mobile App Testing as well as Usability and User Experience etc.
iSQI examinations are supported by a global network of accredited training providers. Their expertise in education assists professionals in polishing their knowledge and skills for the certification exams.

Endava is a privately-owned, technology company, with over 17 years of experience of working with some of the world's leading finance, insurance, telecommunications, media, technology and retail companies. Through the Digital Evolution, Agile Transformation and Automation solutions, Endava is helping clients be more engaging, responsive and efficient.
Endava has over 4,600 employees located in offices in North America and Western Europe and delivery centres in Romania, Moldova, Bulgaria, Serbia, Macedonia, Argentina, Uruguay, Venezuela and Colombia.
Along with investing in long term customer relationships, Endava recognized the importance of providing rewarding and challenging careers for people and, by doing so, has established itself as the employer of choice for the best and brightest engineers.
Silver Sponsors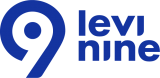 LEVI9 IT SERVICES
is a 900-strong Dutch IT service provider with three Delivery Centers and six offices in Central and Eastern Europe. We collaborate with clients from an eclectic array of industries, ranging from digital marketing and sales, through transportation services, banking and ISVs to TV production.
We are either involved in our clients' core businesses, or directly support them. This level of involvement requires that we are responsible for choosing the right technologies and architectural solutions to fit the business. For 13 years of successful business we have worked with many worldwide known clients, such as Heineken, Hyundai, Adidas, Tom Tom, Xerox, Tele 2, Scania etc.
Bronze Sponsors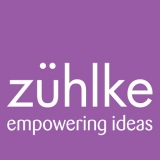 Zühlke
brings ideas to market and helps companies achieve success across various industries. Our interdisciplinary teams are based in Germany, the UK, Austria, Serbia, Switzerland, Singapore and Bulgaria.
Zühlke Serbia
is positioned as the center of experience for distributed, agile software development. This year they are celebrating a 5 year anniversary since the opening of their Belgrade office and 50 years since the company opening in Switzerland.

NOVOMATIC Lottery Solutions
is a full solutions supplier for international lottery markets. We deliver games and services using modern technology that allows us to easily integrate with any 3rd party systems and games. The NLS system supports all sales channels simultaneously, creating a truly Omni-channel offering that increases lottery revenues and returns to good causes.
NLS
is a part of the
NOVOMATIC Group of Companies
, one of the largest integrated gaming groups worldwide with around 30,000 employees and activities in more than 75 countries. NLS' headquarters is in Vienna, Austria and we have offices in Serbia, Spain and Iceland. We are an international team of passionate, creative and professional individuals who value teamwork and results over egos.