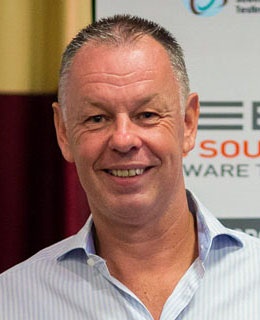 Practical Risk-Based Testing
by Erik van Veenendaal, Improve IT Services BV, Bonaire
26 September 2018 Full day course 
Erik van Veenendaal
is a leading international consultant and trainer, and a recognized expert in the area of software testing and requirement engineering. He is the author of a number of books and papers within the profession, one of the core developers of the TMap testing methodology, a participant in working parties of the International Requirements Engineering Board (IREB), and currently a board member of the TMMi Foundation. Erik is a frequent keynote and tutorial speaker at international testing and quality conferences. For his major contribution to the field of testing, Erik received the European Testing Excellence Award (2007) and the ISTQB International Testing Excellence Award (2015). You can follow Erik on twitter via
@ErikvVeenendaal
. 
Full Course Outline 
Most projects, being either sequential or iterative (Agile), implicitly use some kind of risk-based approach for prioritizing testing activities. Critical testing decisions should be based on a thorough product risk assessment process with key business drivers as the foundation. PRISMA (PRoduct RISk MAnagement), a practical method for performing systematic product risk assessments, is presented. During this 1 day practical course, it is explained how to carry out risk identification and analysis, and how to use the outcome to select the most appropriate test approach to mitigate the risk. Learn how to apply risk-based testing in both traditional and Agile projects, including how to create an Agile sprint "test plan". Practical experiences are shared, problems overcome and results observed employing product risk assessments. Learn how to set testing priorities and optimize your test effort by including product risk assessment in your testing practices. Develop a practical approach to inform project stakeholders about important testing decisions and provide clear visibility on product risk status. 
Topics covered
Concept of risk-based testing
Product risk assessments (including exercises)
PRISMA process and Risk-Poker technique (including exercises)
Risk mitigation; define a test approach (including exercises)
Risk-based reporting
Practical experiences from other organizations and projects
Learning objectives
Understand the basics of risk-based testing
Understand the concept of the product risk matrix as a basis for risk-based testing
Be able to perform a risk assessment in your project using PRISMA
Be able to perform a product risk assessment in your Agile project using Risk Poker
Be able to define a test approach to mitigate your product risks
Learn how to do risk-based communication and reporting to stakeholders
Learn valuable and practical lessons from other projects doing risk-based testing
Who should attend? 
This course is intended for test leads, test managers, test consultants and (Agile) testers. Every tester is involved in defining test priorities! This course is typically also of interest to SCRUM masters, project managers and lead-developers. 
Complimentary Book!
Attendees to the course "Practical Risk-Based Testing" will receive a complimentary copy of the book "Practical Risk-Based Testing - The PRISMA Approach" written by Erik van Veenendaal. They will also be provided with a free copy of the PRISMA risk-assessment tool.  
08:30 - 09:00 Registering 
09:00 - Start 
10:45 - 11:15 Coffee Break 
13:00 - 14:00 Lunch 
15:45 - 16:15 Coffee Break 
18:00 - End 
For registering please contact us at

[email protected]

 
Ticket price: 350 EUR 
Discounts 
Groups of five or more people: 10%
SEETEST 2018 attendees: 10%
All prices are exclusive VAT ! ATTENTION:
Limited number of seats available for the selected course!