Platinum Sponsor

As the only Tier 1 supplier devoted exclusively to cockpit electronics, and with the broadest product portfolio in this segment,
Visteon
is uniquely positioned to meet automakers' needs for smart, digital cockpits for electric and automated vehicles. Our technology ensures drivers and passengers can interact easily, efficiently and more safely with features in the cockpit – and with the ecosystem around the vehicle.
Our Timisoara Technology Center is part of our European development footprint responsible for new cockpit electronics innovation and many of Visteon's first-to-market technologies. The centre will play a leading role in the development of connected, electrical, assisted and autonomous technology and is on a fast track to having full competence for the transformation of customer requirements to fully tested solutions, ready to be deployed in mass production.
Gold Sponsors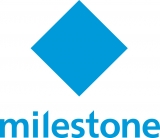 Milestone Systems
is a leading provider of open platform video management software; technology that helps the world see how to ensure safety, protect assets and increase business efficiency. Milestone enables an open platform community that drives collaboration and innovation in the development and use of network video technology, with reliable and scalable solutions that are proven in more than 150,000 sites worldwide. Founded in 1998, Milestone has been a stand-alone company in Canon Group since 2014.
With headquarters in Brondby, Denmark, Milestone Systems is a fast-growing company with more than 750 employees, located in more than 25 countries around the world, including a multi-functional site in Sofia.
Milestone offers you the chance to work for a global leader in a fast-paced environment with an international team and the opportunity to realize your full potential. We optimize for life, not just for profit, meaning that we embrace a healthy work/life balance, empowerment and professional training and development for our co-workers. Because we believe in joining forces with the best in the market, come help us make a difference.

Cognizant Softvision
is a leading product engineering company, creating impactful end to end digital products and solutions that connect brands with customers. Delivering sustainable innovation, agility and a connection that inspires engagement and business transformation, we've worked with some of the world's largest leading brands. Cognizant Softvision has over 10,000 product, design and engineering professionals across a network of 25 studios in 10 countries and 5 continents. Working with dynamic brands like Estee Lauder, Groupon, Microsoft, Macy's, Mozilla, Lululemon, Neiman Marcus, among others, we make it our business to go the extra mile. We are relentless in advancing innovation and bringing change.
We've built world-class communities of expert talent - 13 Guilds, with a stellar delivery track record, long-term focus with 80% of the partnership of 7+ years from retail, healthcare and hi-tech to finance and telecom.
We have been present in Romania since 1998 and we have continuously grown over the years into a powerful team of more than 1600 employees. With Studios in Bucharest, Cluj-Napoca, Iasi, Timișoara, and Baia Mare we embrace both IT professionals with strong software development skills and experience as well as young talented people, willing to learn, to develop their career and oriented towards success.
Learn how Cognizant Softvision designs experiences and engineers outcomes that result in memorable interactions at
www.cognizantsoftvision.com
.
Silver Sponsors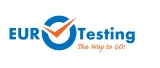 Euro-Testing Software Solutions
is a privately-owned software company specialized in Full-Service Software Testing, Penetration Testing, Vulnerability Identification & Management, Application and Data Security, Static & Dynamic Code Analysis as well as, DevOps/DevSecOps, Robotic Process Automation, Implementation and Customization for Atlassian and Micro Focus (HPE) products.
Through a process of hard work, perseverance and sheer passion, since its debut in 2005, ETSS has successfully served various organizations in the Banking & Financial, Telecom, Oil & Gas, Retail, Healthcare, Automotive and Energy Sectors, providing them with the custom solutions that fit their interests best and delivered the results they expected.