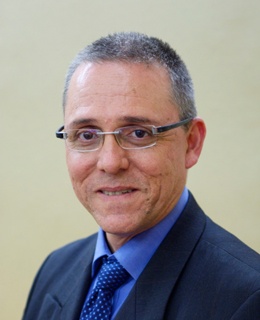 Optimizing Test Design Using Tools
by Alon Linetzki, QualityWize™, Israel
September 25, 2019
Full day course
Alon Linetzki, Founder and CEO of QualityWize™, an expert in SW engineering, Quality Assurance and Testing with more than 35 years of experience, supporting organizations in improving their quality, development and testing processes, increasing R&D ROI, and implementing good practices in context uniquely tailored to customer's business, technology and engineering needs.
For the last 10 years, Alon serves also as an Agile Coach, supporting companies in their Agile transition, and implementing good SW engineering practices while so.
A popular speaker at international conferences, founder of SIGiST Israel and co-founder of ITCB™, he is Marketing WG Chair for ISTQB®, co-author of ISTQB® Agile Tester certification and the ISTQB® Advanced Level Agile Technical Tester syllabi. Alon sometimes gives lectures at the SCE university on SW engineering and Quality assurance topics for 1st and 2nd degree students.
Full Course Outline
Many test engineers learn and get certified, but rarely use the test design techniques that they have been taught. Alon found this strange at first, but then realized that testers like to use tools, and if techniques were implemented via tools, they would have used them more.
Pairwise and Classification Trees are very good and efficient techniques for test design, prioritization of tests, and for saving time and money on performing the right tests first.
In this course, Alon will present techniques, and tools (mostly freeware) to optimize test design and test cases, create test cases using tools while optimizing them into a small set of highly efficient tests having a good coverage and low risk to product delivery. You will be able to exercise them in your projects right after the training. Hands-on exercises will be performed throughout the course to exercise participants in using the techniques via the tools – so bring your laptops!
Learning objectives
The objectives of this course is to give the participants a practical overview of:
What is Pairwise and Orthogonal Arrays?
How to analyze parameters for optimization?
How to use the freeware 'allpairs' tool by James Bach, in your projects
How to use the freeware 'PICT' tool by Microsoft (for pairwise), in your projects
What is Classification Trees?
How to use the classification Trees in your projects?
The workshop emphasizes the implementation of the techniques using the freeware tools that will be provided. Through presentation, discussion, debate, brainstorming, questioning, and hands-on exercises - we shall learn how to implement those techniques in our projects.
Who should attend?
Testers, testing team leaders and test managers, that would like to know these very efficient techniques for optimizing test design and their practical implementation, using proven tools (open source, free, commercial).
Note:
Participants should have basic testing knowledge about testing life cycle, testing techniques and methods, test measurements. Class participants should have laptops/PC, with Windows 7/8/10, internet and email access and Office 2010 and up. Tools shall be provided and installed during the course as an install exercise at the beginning of the day.
08:30 - 09:00 Registering
09:00 - Start
10:45 - 11:15 Coffee Break
13:00 - 14:00 Lunch
15:45 - 16:15 Coffee Break
18:00 - End
To register please contact us at

[email protected]
Ticket price: 350 EUR
Discounts
Groups of five or more people: 10%
SEETEST 2019 attendees: 10%
The discounts apply separately and they cannot be accumulated.
All prices are exclusive VAT.
ATTENTION: Limited number of seats available for the selected course!