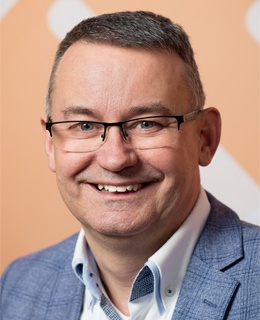 Test Management in Agile
by Jan Jaap Cannegieter, Squerist, The Netherlands
September 25, 2019
Full day course
Jan Jaap Cannegieter is a leading test, QA and requirements expert from the Netherlands. He has over 25 years of experience in ICT. Jan Jaap did assignments in testing, test automation, quality assurance, process improvement, requirements, and business – ICT alignment, Agile and digitalization. Jan Jaap is Principal Consultant at Squerist, a consultancy company of 100 employees specialized in process management and testing. Within Squerist Jan Jaap is, besides his assignments, responsible for coaching, knowledge management and product development.
Jan Jaap is the well-known author of several articles and books in the Netherlands and is a well-known (keynote) speaker on international conferences.
Full Course Outline
System Development has changed due to the introduction of Agile. So test management has to change as well. In this tutorial you will learn how test management fits in modern system development.
We start the tutorial by discussing the value of the various test management activities. From this we'll derive a set of key questions that any test strategy should address. The main responsibilities and test management related activities will become clear. During highly interactive exercises we will make our own agile test strategy at sprint level and learn how we can plan and monitor testing. We will do an exercise with light weight documentation (one page test plan and test charters) and discuss test strategies at e.g. release train level.
In larger organizations, we see there is a need for test management like roles. For instance, where compliance issues are important, in big projects where testing in different teams should be coordinated, as line manager of a test pool or responsible for development of test craftsmanship. In the last part of the workshop we will explore in which situation a test manager is justified.
Topics Covered
How to make and use a test strategy in Agile
Making and using light weight documentation
Test planning and monitoring in Agile
Different test management like roles in Agile
Learning objectives
By attending to this workshop you will understand basic test management activities and test management roles in an agile environment. During the tutorial we will work with practical templates that you can apply in your own office. This tutorial is relevant for testers and test managers who are already working in an iterative, Agile of DevOps environment as well as testers and test managers that will soon work in such an environment. At the end of the tutorial the attendees understand and have experienced basic test management activities in an agile environment. They also know which test management like roles can add value in agile organizations.
Note:
Attendees will do exercises in pairs so 1 laptop per pair is required.
Who should attend?
Test managers
Testers in Scrum teams
Testers working in an organization that wants to implement Agile
Test consultants
Agile coaches
IT managers
08:30 - 09:00 Registering
09:00 - Start
10:45 - 11:15 Coffee Break
13:00 - 14:00 Lunch
15:45 - 16:15 Coffee Break
18:00 - End
To registering please contact us at

[email protected]
Course price: 350 EUR
Discounts
Groups of five or more people: 10%
SEETEST 2019 attendees: 10%
The discounts apply separately and they cannot be accumulated.
All prices are exclusive VAT.
ATTENTION:
Limited number of seats available for the selected course!