SEETEST 2019 Super Early Bird Registry is open!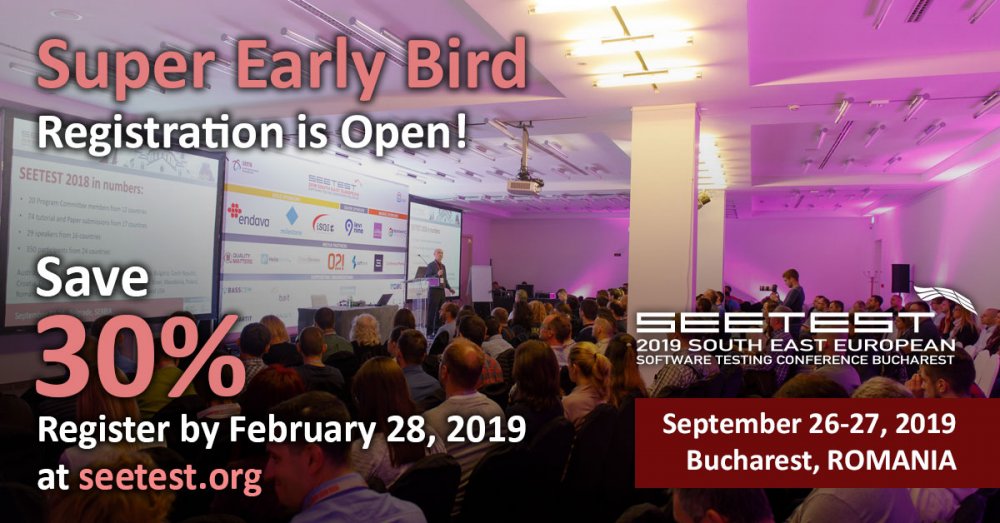 We're starting our new year with great news for you all - we've opened the Super Early Bird ticket registration for SEETEST 2019!

Don't be shy to be Super Early - register until the end of February and you get a 30% discount off the price for the Full Conference Ticket. Don't miss the experience SEETEST 2019 will bring and come visit Bucharest with the largest discount you can get!
Back to News