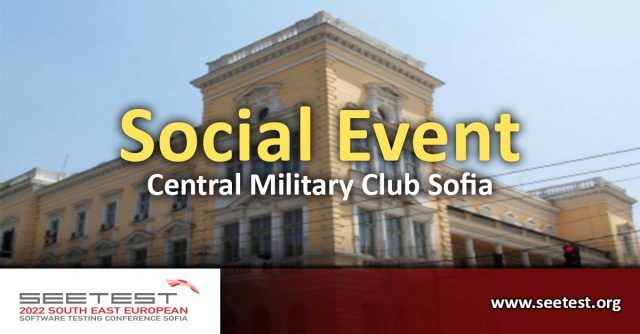 We are very happy to present our Social Event venue this year - Central Military Club Sofia!

The club boasts a wonderful aristocratic atmosphere from a time before and a central location – the perfect host to a night of well-deserved fun and chill (and other shenanigans). The building was finished in 1907 and is a perfect example of post-liberation Bulgarian architecture with its richly-ornamented façade and interior.

The Social Event will take place at 8 ...