Platinum Sponsor

Visteon
is a technology leader in automotive electronics dedicated to creating a more enjoyable, connected and safe driving experience. Our platforms leverage proven, scalable hardware and software solutions that enable the digital, electric and autonomous evolution of our global automotive customers. Visteon products align with key industry trends and include digital instrument clusters, displays, Android-based infotainment systems, domain controllers, advanced driver assistance systems (ADAS) and battery management systems.
Visteon reported net sales of approximately $2.5 billion and booked $4.6 billion of new business in 2020. Learn more
Here
Virtual Gold Sponsor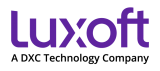 Luxoft
, a DXC Technology Company (NYSE: DXC), is a digital strategy and software engineering firm providing bespoke technology solutions that drive business change for customers the world over. Luxoft uses technology to enable business transformation, enhance customer experiences, and boost operational efficiency through its strategy, consulting, and engineering services. Luxoft combines a unique blend of engineering excellence and deep industry expertise, specializing in automotive, financial services, travel and hospitality, healthcare, life sciences, media and telecommunications.
For more information, please visit
luxoft.com
Hybrid Bronze Sponsor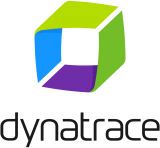 Best-in-class observability through an open, AI-powered platform
From application and infrastructure monitoring to digital experience and application security,
we leverage unified AIOps across the full stack to simplify IT operations, automate DevSecOps,
and help organizations do more with less in complex environment.

Merkle is a leading data-driven customer experience management company (CXM) that delivers unique, personalized customer experiences across the entire customer journey. Furthermore, Merkle is part of Dentsu – one of the world's largest agency networks – giving them more leverage and recourses. Merkle's mission is to help its clients better serve their customers.
In Bulgaria Merkle has been launched by two e-commerce companies – Isobar Commerce and Live Area; the new brand is among the largest e-commerce companies in Bulgaria, having globally recognized clients in its portfolio. The technology team in Sofia consists of Software Architects, Software Engineers, Quality Assurance Engineers, Project Managers, Business Analysts, and Technical Support specialists.
The team specializes in delivering, managing, and innovating multi-channel commerce platforms for major international brands and retailers, including adidas, ASDA, Walt Disney, Clarins, Shiseido, and more. Merkle is among the Platinum partners of Salesforce, having 14 + years of experience in delivering projects based on Salesforce Commerce Cloud, a leading SaaS platform.
The team masters technologies such as Javascript, Node.js, React js, Redux, Web components and more; the QA team which consists of 100 + specialists, performs cross-browser web automation testing, security and penetration testing, visual automation AI testing and more.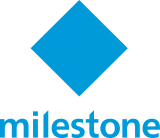 Milestone Systems
is a leading provider of open platform video management software; technology that helps the world see how to ensure safety, protect assets and increase business efficiency. Milestone enables an open platform community that drives collaboration and innovation in the development and use of network video technology, with reliable and scalable solutions that are proven in more than 150,000 sites worldwide. Founded in 1998, Milestone has been a stand-alone company in Canon Group since 2014.
With headquarters in Brondby, Denmark, Milestone Systems is a fast-growing company with more than 900 employees, located in more than 25 countries around the world, including a multi-functional site in Sofia.
Milestone offers you the chance to work for a global leader in a fast-paced environment with an international team and the opportunity to realize your full potential. We optimize for life, not just for profit, meaning that we embrace a healthy work/life balance, empowerment and professional training and development for our co-workers. Because we believe in joining forces with the best in the market, come help us make a difference.

Since 1993,
EPAM Systems, Inc. (NYSE: EPAM)
has leveraged its advanced software engineering heritage to become the foremost global digital transformation services provider – leading the industry in digital and physical product development and digital platform engineering services. Through its innovative strategy; integrated advisory, consulting, and design capabilities; and unique 'Engineering DNA,' EPAM's globally deployed hybrid teams help make the future real for clients and communities around the world by powering better enterprise, education and health platforms that connect people, optimize experiences, and improve people's lives. In 2021, EPAM was added to the S&P 500 and included among the list of Forbes Global 2000 companies.
Selected by Newsweek as a 2021 Most Loved Workplace, EPAM's global multi-disciplinary teams serve customers in more than 50 countries across six continents. As a recognized leader, EPAM is listed among the top 15 companies in Information Technology Services on the Fortune 1000 and ranked as the top IT services company on Fortune's 100 Fastest-Growing Companies list for the last three consecutive years. EPAM is also listed among Ad Age's top 25 World's Largest Agency Companies for three consecutive years, and Consulting Magazine named EPAM Continuum a top 20 Fastest-Growing Firm.
Learn more at
https://www.epam.com/
Virtual Bronze Sponsor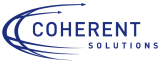 Coherent Solutions
is a custom software development consulting company that enables its customer's business innovations through technology. The company is fueled by 2000+ tech-savvy professionals who work hard every day to add another success story to the list of 1000+ completed projects. Coherent Solutions strive to create a work environment that is both productive and comfortable.
Coherent Solutions specialize in developing top-notch IT-solutions for North American and European markets.
Social Event supported by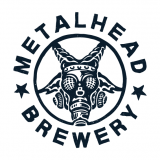 Established back in 2018 by a group of friends, Metalhead Brewery is the fruit of their long fermenting idea to put their love of beer and music (especially rock and heavy metal) to work. All of them are from Bulgaria's South Seaside, representing Burgas, all of them play good music and drink quality stuff.
We are pleased to have been supported by
Metalhead Brewery
for our Social Event!