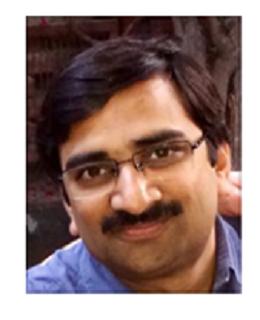 Testing AI Models
by Vipul Kocher, testAIng.com, India
September 28, 2022
Full day course
Vipul is the President of Indian Testing Board, the ISTQB board for India. He is the founder of testAIng.com – an AI model assurance product company and Verity software – a training company. He is also the convener of the STeP-IN forum, a not-for-profit forum for software testers.
He has 26+ years of experience in various capacities with leading companies. Co-author of ISTQB syllabus on AI testing, he consults companies on how to test AI based systems and is currently engaged in researching and developing techniques for testing of AI-ML based systems.
He has won several awards including the best paper award at STAREast 2006 and the Logica CMG Triple Star Award for the most original contribution at EuroStar 2005. He has been a Keynote speaker at many testing conferences worldwide.
Full Course Outline
There is AI in the air. A part and parcel of modern life, the usage of AI/ML in everyday life is ever increasing. However, testing the AI/ML models remains an arcane art. In this full day, hands-on course we will create and test AI models.
From functional tests to various non-functional tests including data privacy leakage and adversarial attacks, various tests would be conducted on different models. We will look at new test design techniques (linguistic analysis method) and test types such as metamorphic testing, back to back testing and use them with combinatorial methods to test image classification models. We will use some tools for performing explainability, coverage and performance related tests.
If you want to learn how to test AI/ML models deeply, this course is for you. The techniques and case studies presented are based on personal experiences of testing AI/ML models and also building a product AIEnsured
(www.testAIng.com)
for testing of AI models.
Some of the content of this course is derived from AiU, world's first AI testing certification, now a part of the ISTQB CTAI.
08:30 - 09:00 Registration
09:00 - Start
10:45 - 11:15 Coffee Break
13:00 - 14:00 Lunch
15:45 - 16:15 Coffee Break
18:00 - End
To register, please contact us at
[email protected]
ATTENTION:
Limited number of seats available for the selected course!
Course price: 350 EUR
Discounts:
Groups of five or more people: 10%
SEETEST 2022 attendees: 10%
The discounts apply separately and they cannot be accumulated.
All prices are exclusive VAT.
Buy Full-Day Course Ticket