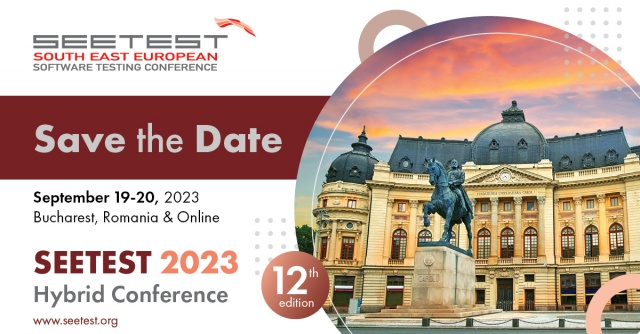 Time is quickly going by, and 2022 is almost over. So we are already working hard on the next edition of SEETEST in 2023 – and we are excited to announce the official dates and place of the conference!

SEETEST 2023 will take place in Bucharest, Romania and online on September 19-20, 2023. We are continuing our hybrid model, to include everyone that wants to learn, even from the comfort of their home.

September 19 will start with 8 half-day tutorials from some of the ...