Platinum Sponsor

As one of the world's largest cockpit electronics providers – and the only one focused exclusively on cockpit electronics –
Visteon
designs, engineers and manufactures advanced electronics products and connected car solutions that deliver a rich, connected experience for drivers and passengers. The company has a strong market position with its open autonomous driving platform consisting of the hardware, middle-ware and frameworks to develop machine learning algorithms for object classification, detection, path planning and execution.
Gold Sponsor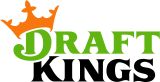 We're #TeamSBTech - an award-winning, leading provider of sports betting solutions. We bet you know us. We've been in this market for over 10 years, building fantastic technology and growing as a family!
In April 2020, we took another huge step and combined with DraftKings, renowned pioneers in digital sports entertainment and gaming, to create the only vertically integrated, pure-play sports betting and online gaming company based in the United States.
We're still the same great people, working on the same fantastic product, but now we're part of an even bigger family that spreads over 3 continents.
At DraftKings, we love working with talented people but more than that, we seek out compassionate co-workers with a collaborative spirit. Our work moves quickly and we're great at coming together to find creative solutions to some of tech's most interesting problems. If that sounds good to you, join us.
As a technology company at our core, DraftKings believes that the best innovation comes from diverse perspectives, thoughts, beliefs, ideas, and experiences. We consistently push boundaries and challenge the conventional to ensure our culture and products reflect the expectations of our employees, and the customers we serve.
We're proud to believe that your gender, race, nationality, religion, sexual orientation, status as a protected veteran, or status as an individual with a disability should have nothing to do with our hiring practices. We'll never discriminate against anyone's background or creed. If you're good at what you do, we want you to do it at DraftKings.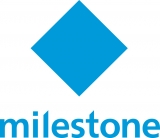 Milestone Systems
is a leading provider of open platform video management software; technology that helps the world see how to ensure safety, protect assets and increase business efficiency. Milestone enables an open platform community that drives collaboration and innovation in the development and use of network video technology, with reliable and scalable solutions that are proven in more than 150,000 sites worldwide. Founded in 1998, Milestone has been a stand-alone company in Canon Group since 2014.
With headquarters in Brondby, Denmark, Milestone Systems is a fast-growing company with more than 750 employees, located in more than 25 countries around the world, including a multi-functional site in Sofia.
Milestone offers you the chance to work for a global leader in a fast-paced environment with an international team and the opportunity to realize your full potential. We optimize for life, not just for profit, meaning that we embrace a healthy work/life balance, empowerment and professional training and development for our co-workers. Because we believe in joining forces with the best in the market, come help us make a difference.