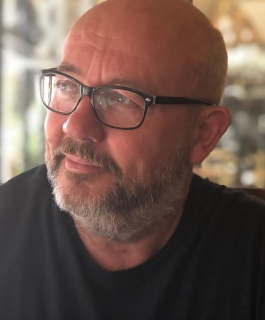 Paul Gerrard
Gerrard Consulting, UK
Paul Gerrard is a consultant, teacher, author, webmaster, programmer, tester, conference speaker, rowing coach and publisher. He has conducted consulting assignments in all aspects of software testing and quality assurance, specialising in test assurance. He has presented keynote talks and tutorials at testing conferences across Europe, the USA, Australia, South Africa and occasionally won awards for them.
Educated at the universities of Oxford and Imperial College London, he is the Principal of Gerrard Consulting Limited, the host of the UK Test Management Forum and a business coach for Enterprising Macclesfield. He was the Programme Chair for the 2014 EuroSTAR conference in Dublin and for the 2017 ExpoQA conference in Madrid.
In 2010 he won the EuroSTAR Testing Excellence Award and in 2013 he won the inaugural TESTA Lifetime Achievement Award. He won the ISTQB Testing Excellence Award in 2018.
Future Skills for Software Testers
Organisations used to slower rates of change are adopting new approaches of Agile, DevOps, and Continuous Delivery to achieve more rapid rates of systems change. The Scaled Agile Framework (SAFe) is one approach to transforming to an Agile organisation, but companies are finding the transition from enterprise software development to agile approaches requires more than a process change. The roles of testing and assurance professionals especially, are usually poorly defined particularly where companies are attempting to shift testing activities to the left.
In this talk, Paul will set out the problems faced by less-agile organisations who are trying to implement agile software practices and identify three areas of transformation that are key to successful delivery:
The transition from linear to event—driven processes of software delivery
Understanding how to trust test automation to do what humans used to
The new skills profile of test and assurance professionals and those who test.
Agile transformation in software delivery teams does not automatically fit the culture of non-agile organisations. Paul suggests how test and assurance practitioners adapt to help this transition succeed.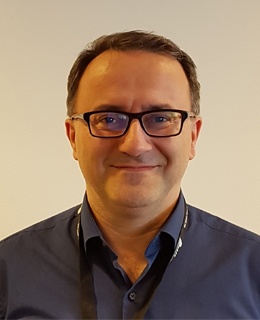 Pablo Garcia Munos
Expleo Stockholm, Sweden
Pablo Garcia started as a tester in 1996 for Ericsson. After passing through roles such as Test Manager, Project Manager, Program Manager he worked as Total Program Manager managing the complete Ericsson Development in India.
Now, over 20 years later he has run over 50 assignments besides running his own test companies. In December 2018 he became the CEO for Expleo Stockholm but still works as a QA Specialist part time.
Pablo has spoken at national and International Conferences like NFI, Test management Forum, many SIGISTS and STARWEST. He has also given Testing courses since 2001. Amongst others, he has educated over 200 nurses in acceptance testing during the last 5 years.
Bad Agile Practices can kill your company
Bad Agile practices inflict companies in multiple ways.
Bad Efficiency will cost money, clients, competence and ultimately in some cases bankruptcy.
This presentation will talk about waste, efficiency, Quality management and why Agile can make you believe you are doing things right, but you are actually doing the opposite.