Platinum Sponsor

Visteon
is a technology leader in automotive electronics dedicated to creating a more enjoyable, connected and safe driving experience. Our platforms leverage proven, scalable hardware and software solutions that enable the digital, electric and autonomous evolution of our global automotive customers. Visteon products align with key industry trends and include digital instrument clusters, displays, Android-based infotainment systems, domain controllers, advanced driver assistance systems (ADAS) and battery management systems.
Visteon reported net sales of approximately $2.5 billion and booked $4.6 billion of new business in 2020. Learn more
Here
Gold Sponsors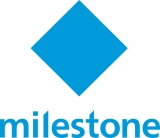 Milestone Systems
is a leading provider of open platform video management software; technology that helps the world see how to ensure safety, protect assets and increase business efficiency. Milestone enables an open platform community that drives collaboration and innovation in the development and use of network video technology, with reliable and scalable solutions that are proven in more than 150,000 sites worldwide. Founded in 1998, Milestone has been a stand-alone company in Canon Group since 2014.
With headquarters in Brondby, Denmark, Milestone Systems is a fast-growing company with more than 900 employees, located in more than 25 countries around the world, including a multi-functional site in Sofia.
Milestone offers you the chance to work for a global leader in a fast-paced environment with an international team and the opportunity to realize your full potential. We optimize for life, not just for profit, meaning that we embrace a healthy work/life balance, empowerment and professional training and development for our co-workers. Because we believe in joining forces with the best in the market, come help us make a difference.

Micro Focus
is one of the world's largest enterprise software providers. We deliver mission-critical technology that helps more than 40,000 customers worldwide manage core elements of their business and IT.
With a broad product portfolio, one of the industry's largest patent collections, and a deep inventory of advanced analytics intellectual property, we bring you the innovation necessary to succeed in the rapidly evolving digital economy. That's High Tech.
To succeed, you need to bridge existing and emerging technologies so you can balance short-term needs with long-term opportunities. We help you do this by delivering software that is open, integrated, and backward compatible, and by prioritizing your long-term success to help you run and transform your business at the same time. This combination yields lower risk, greater confidence, and a faster return on investment. That's how we keep it Low Drama.
Micro Focus helps you do IT right—delivering High Tech with Low Drama.
Silver Sponsor
LEVI9 IT SERVICES
is a nearshore technology service provider with around 1000 employees and 50+ customers. With headquarters in Amsterdam, Levi9 has four Delivery Centers in Serbia, Romania and Ukraine.
We specialize in custom made business IT – 95% of our work is on the revenue side of our customers. This is where time to market, high productivity, stable team velocity, and great quality through automation, agility, intensive interaction and understanding matter most. Over the past 5 years, we have been able to grow in revenue with 20% year over year, and we have been able to achieve excellent recommendation scores from our customers in the same period (Giarte Outsourcing Performance Survey). For the year 2021, Levi9 is labeled as a World-class Workplace (Effectory Independent Research).
We believe that the essence of a good collaboration is building relationships between people on all levels – IT is a people's business, and only if we are able to build strong relationships, we are able to create success together. Levi9 provides agile software development service through TaaS (Team-as-a-service) model.
Like the comet Comet Shoemaker–Levy 9, we make an impact that shapes the future. We impact businesses with technology services for 16 years now – and counting!
Bronze Sponsor

enjoy.ing
is a Swiss company with more than 250 colleagues in Serbia. In Belgrade, Niš and Kragujevac we develop complex software solutions for our clients that are successful international companies from various industries such as finance, telecommunications, and aviation. We guide clients on every step of their way - from technical consultations, through project management, system design, to development and testing. Our team consists of experienced engineers, who are creative team players associated with a passion for everything they do.
3 locations in Serbia • 250+ employees • 28+ clients • 200+ technologies
Slot Sponsor

Scalefocus
is a software development and digital services company helping businesses grow by leveraging cutting-edge technology and employing top talent. Our team delivers custom software solutions and integrates existing leading products (IBM, AWS, Oracle, Microsoft, SAP, Appian) with proven consultancy and implementation methodologies. We guide clients through the technology maze of their digital transformation and allow them to make informed decisions based on their own data. Our key differentiator is the agile development approach with an unwavering focus on long-term results.
700+ Specialists 300+ Customers 500+ Completed Projects 100+ Awards