Paul Gerrard
Gerrard Consulting, UK
Paul Gerrard is a consultant, teacher, author, webmaster, programmer, tester, conference speaker, rowing coach and publisher. He has conducted consulting assignments in all aspects of software testing and quality assurance, specialising in test assurance. He has presented keynote talks and tutorials at testing conferences across Europe, the USA, Australia, South Africa and occasionally won awards for them.
Educated at the universities of Oxford and Imperial College London, he is a Principal of Gerrard Consulting Limited and the host of the Technology Leadership Forum and co-founder of JPG Associates and the Testing Festival conference. He was the Programme Chair for the 2014 EuroSTAR conference in Dublin and for several other conferences in recent years.
In 2010 he won the EuroSTAR Testing Excellence Award and in 2013 he won the inaugural TESTA Lifetime Achievement Award. He won the ISTQB Testing Excellence Award in 2018.
He is author of the Test Skills Framework - a future skills framework for software testers and the Leadership in Testing program. He is also Editor-in-Chief of the Technology Knowledge Base."
State of Testing; Future of Testing
Every few years I'm asked to predict the future of testing. It's not that I have a magical crystal ball. I have just enough hutzpah to stand up, voice some opinions and make some predictions. I was asked to talk about Past, Present and Future of Test Automation in 1996 by Bill Hetzel. When I said I was nervous of predicting the future, Bill said, "If you're correct, you'll be a prophet; if you're wrong, no one will remember – so don't worry".
In this talk I'm not going to make many predictions; rather, I'm going to discuss whether Software Development can be called Software "Engineering". I studied engineering and was a graduate engineer for a couple of years before I got into software. I want to suggest we can't really call ourselves engineers – yet. But I make some suggestions surrounding process, tools and skills that may help us on that journey.
3 key points:
• Is Software Development really "Engineering"?
• What engineers really do
• To become engineers, we need to rethink process, better tools and new skills.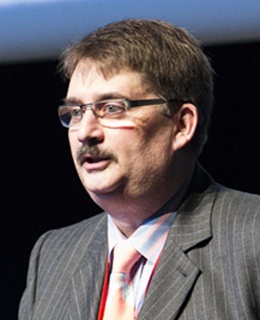 Olivier Denoo
ISTQB® President, Belgium
Olivier is the VP of ps_testware SAS, the French subsidiary of ps_testware group. His role is business development, recruiting the local expert team, building sustainable partnerships, promoting software testing and ps_testware. He is also involved in auditing test projects and organizations and provides high-level consultancy and support.
Olivier is the President of ISTQB.
For 20 years he has been an international speaker who spoke at Test-IT Africa, SQA-days, BA-days, JFIE, TestWarez, ReQuest, SEETEST, STF; Iqnite, JFTL, JMTL, JTTL, Analyst-days, Quality Week, Eurostar, Dasia.
He's also actively participating in the development of new certification schemes, like IQBBA (Business Analysis), IREB (requirements engineering), IBUQ (usability) or more recently the "7 skills for effective teams" (soft skills and team organization).
Everything You Always Wanted to Know About ISTQB® But Were Afraid to Ask
Many of you have heard about the ISTQB® and more than 1 million already took an exam with us worldwide. The ISTQB® Foundation Certificate is now listed as a default standard in lots of QC/QA job offers. Some people love us, some people hate us – mostly for the wrong reasons – and very few really understand who we are, how we do what we do and what motivates us to volunteer to offer our products and syllabi…
It is time to change! It is time to invite you to a VIP journey into the ISTQB® backstage. Let's take that leap of faith together…