Getting the most out of Test Management
Getting the most out of Test Management
by Geoff Thompson, Planit Testing, UK
27 September 2017
Full day course
Geoff is the UK Director of Testing Services for Planit Testing, part of the global Planit Testing group. He has a real passion for software testing, test management and process improvement.
He is a founder member of the International Software Testing Qualification Board (ISTQB), the TMMi Foundation, and the UK Testing Board and is currently the Secretary of the ISTQB and Chairman of the UK Testing Board. He co-authored the BCS book Software Testing - An ISEB/ISTQB foundation and is a recognized international speaker, keynoting in many conferences, and was the chair of EuroSTAR 2011. Geoff is Vice Chairman of the SIGiST and its Treasurer. In 2008 Geoff was awarded the European Testing Excellence Award, and in 2015 he was awarded the Software Testing European Lifetime Achievement award.
Full Course Outline
The ISTQB Advanced Test Management training teaches you some of the disciplines needed to be a Test Manager, but it does not teach you about the soft skills, how best to use your estimates and the practical application of Risk Based testing to help you deliver better quality. Nor does it teach you what key progress indicators (KPI's) that will help you, as a test manager, have a better view of progress.
This tutorial takes the attendee on a journey to show what the essential components of test management are.
You will learn how you negotiate, how you motivate and how to influence your team to deliver the best.
Using risk to decide on the approach to testing is a key activity for a Test Manager this tutorial will show how, due to differing risks, no two projects are the same, how to recognize risk and how to decide on which test approach best suits the quality requirements of your business.
Topics Covered:
o What is a Test Manager?
o People Test Maturity Model
o Managing and motivating people
- Motivation
- Delegation
- Negotiating
- Influencing
o Test approach based upon Risk
o Information provision
Learning Objectives:
o Understand the role of a Test Manager
o Understand that people have and need different skills to be competent
o Understand how motivation and delegation help develop staff, and support the test management role
o Understand the basics of negotiation and influencing
o Understand at a high level how to use risk to manage testing
o Understand Goal Question Metric approach to information provision
Who should attend?
This tutorial is designed for aspiring Test Managers or new Test Managers. It is also a useful reminder for those who have been Test Managers for many years.requirements of your business.
The tutorial is a mixture of lecture and practical exercise.
08:30 - 09:00 Registering
09:00 - Start
10:45 - 11:15 Coffee Break
13:00 - 14:00 Lunch
15:45 - 16:15 Coffee Break
18:00 - End
For registering please contact us at info@seetest.org
Ticket price: 350 EUR
Discounts
o Groups of five or more people: 10%
o SEETEST 2017 attendees: 10%
All prices are exclusive VAT
! ATTENTION: Limited number of seats available for the selected course!
Sponsors
Supporting Organizations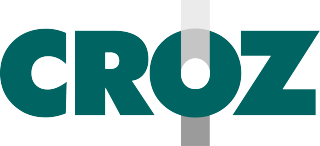 Media Partners