BASSCOM - Bulgarian Association of Software Companies
The Bulgarian Association of Software Companies - BASSCOM was established in 2001. BASSCOM is a non-profit industry association representing more than 80 leading companies developing software products and systems and offering comprehensive IT solutions, and over 120 associated members, among which universities, foundations, venture capital funds, etc. The main objectives of the Association are to promote the Bulgarian software industry, to work for the improvement of the educational system and the introduction of e-government, to participate in creating and implementing policies for effective IT investments for the benefit of the entire society. BASSCOM is actively working to popularize Bulgaria as a high-tech destination where software companies develop their own products and services with high added value. More information about BASSCOM, its member-companies and activities can be found
Here
BAIT - Bulgarian Association of Information Technologies
The Bulgarian Association of Information Technologies (
BAIT
) is the biggest, most representative and influential branch organization in the sphere of information and communication technologies in Bulgaria. BAIT is a member of
DIGITALEUROPE
– the most powerful IT European association in which Managing Board has a representative. BAIT is the organizer of the national annual competition
BAIT AWARDS
for the contribution to the development of the information and communication technologies. BAIT AWARDS are under the patronage of the President of the Republic of Bulgaria –Rumen Radev. Currently BAIT is working on the
eSkills for Future
initiative. The aim of the project is to inspire young people to take career into IT industry buy informing them about all existing opportunities for courses and re-trainings. BAIT had established a
National Office for Technology Transfer in the ICT
sector, which aims to provide transfer of knowledge, innovations and technologies between the knowledge providers and the business.
testerzy.pl
testerzy.pl is a pioneer Polish provider of trainings dedicated to software testing professionals. We offer a wide range of courses and workshops, all designed to make testers' work more effective. This includes the ISTQB courses - an international certification standard. We are testers and for years we have been uniting software testers from all over Poland under one roof and one brand, offering them a free knowledge, answering their questions and needs, and supporting in various initiatives. testerzy.pl is the biggest Polish website dedicated to testing.
testerzy.pl
testerzy.com
Vojvodina ICT Cluster – VOICT
Vojvodina ICT Cluster is a business association founded through a bottom-up initiative of ICT companies and several supporting institutions. It is a fast-growing organization, strongest in its field in Serbia. Strategic objective of Vojvodina ICT Cluster is to increase visibility of Serbian ICT and put Novi Sad on the regional and European map as the hotbed for ICT in this part of the world. The cluster has its own Academy, organizing courses, presentations and lectures according to the needs of the members, as well as a separate Project Office that grows its projects portfolio and revenues every year. All this, and more, makes Vojvodina ICT Cluster the leader in excellence among organizations of this type in Serbia.
Test'RS Club
The club of professional software testers "Test'RS Club" was founded in April 2015. It is the first
non profit organization in Serbia that gathers all professionals with interest in quality control and
software testing in one community. The main objectives of the Test'RS Club are improvement of
vocational, scientific and educational activities in the field of information technology, with an
emphasis on the quality control of software products; exchange of knowledge and experience
between community members and the community as a whole with other professional
associations and communities at the national and international levels; continuous education of
the wider community in the field of information technology, with focus on the software quality
control.
MASIT – Macedonian Chamber of Information and Communication Technologies
MASIT
– Macedonian Chamber of Information and Communication Technologies is a volunteer, non – profit chamber of commerce. The chamber was founded in 2000 as an initiative of the top fifteen Macedonian IT companies. The chamber represents companies of the ICT sector in Macedonia including: software and IT services companies, hardware companies and distributors, carrier and other telecommunication companies, as well as training providers and ICT consulting companies. The mission declares our purpose as an ICT chamber of commerce: "MASIT is the voice and resource of a competitive ICT sector, supporting an innovation – driven economy and a key contributor to the nation's prosperity". The goals of MASIT have been established to achieve the mission stated, as well as to satisfy the needs and interests to retain and expand membership: public dialog, competitiveness, collaborating and networking, export capacities, sustainability.
ANIS
ANIS represents the interests of Romanian IT companies and supports the development of the software and services industry, as well as the growth of companies involved both in outsourcing projects and in developing proprietary applications.
The association was founded in 1998 and now includes over 130 members – companies with both Romanian and foreign capital, small and medium companies as well as multinational ones, with presence in the main technical universities in the country.
ANIS plays an active role in boosting the High-Tech sector, as well as contributing to promote Romania as a regional leader for software development and established exporter for high quality software products and services.
CEEOA - Central and Eastern European Outsourcing Association
Central and Eastern European Outsourcing Association (
CEEOA
) was founded in 2008. The members of the association are the leading IT and outsourcing associations from the Central and Eastern Europe. CEEOA brings together the Associated bodies of CEE region in a powerful, active and developing association to exchange thought leadership and network to position the Central and Eastern European region as competitive alternative to other global IT and business process outsourcing destinations. CEEOA strives to become an effective resource of industry knowledge, effective promotional tool, and effective communication channel for service providers allowing them wide range international expansion. Furthermore, association promotes and shares the best practices, benefits, expert information and research findings, and innovative solutions gained in outsourcing industry from CEE countries.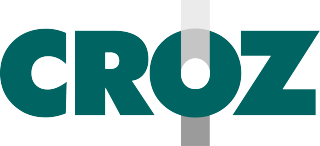 CROZ
CROZ is a Croatian IT company oriented at finance and public sector as well as other large IT systems. CROZ's services include turn-key projects or professional services in terms of education, consulting and implementation in certain segments. CROZ's team counts more than 170 employees located in Zagreb and Belgrade. CROZ is known as a company capable of successfully completing demanding and difficult projects and has a reputation of a reliable business partner. Thereat we are relaying on the high-quality world standards and methodologies (Rational Unified Process (RUP), Project Management Institute (PMI), agile, DevOps, etc.), but particularly on the professionalism and the team spirit inside the company. More information about CROZ d.o.o. products, services and technologies can be found
Here
Supporting Organizations