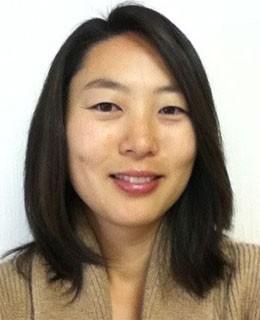 Mette Bruhn-Pedersen
Safe Journey
Denmark
Mette Bruhn-Pedersen has experience working in testing as a tester, test manager, test lead, and agile transformation leader primarily in the financial sector. She has used both traditional and agile approaches to testing on team level and company level. Since 2014 Mette has helped managers, QA & Test leads, agile teams and business stakeholders on their journey from a team based agile setup to a scaled setup. Following the SAFe Implementation Roadmap and good practices Mette helps define value streams, launch and run Solution and Agile Release Trains. She also conducts training and coaches people on how to transition to new roles and responsibilities.
Based on these experiences and discussions with peers, Mette has co-authored an eBook about Quality and Testing in Scaled Agile Framework for Lean Enterprises, which was published in April 2018. In her spare time Mette promotes software testing in Denmark and worldwide through her engagement in the Danish Software Testing Board (DSTB) and ISTQB.
Typical Challenges when Scaling Agile
Business agility is key as disruption of sectors and industries becomes the new normal. Earlier IT was a means to faster and cheaper production of products and services. Today, IT is an integrated part of most products and services. Therefore, becoming agile at scale is vital but at the same time very challenging for most large organizations.
One approach, which more and more companies embrace, is to implement one of the frameworks for scaling agile, which have been developed by practitioners over the last decade, for example LeSS, Spotify, Nexus or Scaled Agile Framework (SAFe).
Scaled Agile Framework is one of the most popular frameworks used by enterprises to become more agile not just on team level but on all levels. SAFe as a framework describes many good practices to build-in quality. However, when it comes to the actual implementation, in large organizations there is a need for better guidance for people in test departments who work like testers, test analysts, test coordinators, test managers, to name a few.
In this tutorial we will discuss some of the typical challenges from a testing perspective using SAFe as an example. We will especially take a look at some of the classic testing roles and how people might feel challenged by the fact that these roles do not exist in SAFe. We will also take a look at typical challenges related to test planning and test coordination and how these activities can be embedded in some of the SAFe practices.
The goal of the tutorial is to give you ideas to proactively address typical challenges which may arise when your entire organization wants to become more agile.
---