Super Early Bird for SEETEST 2020 is now open!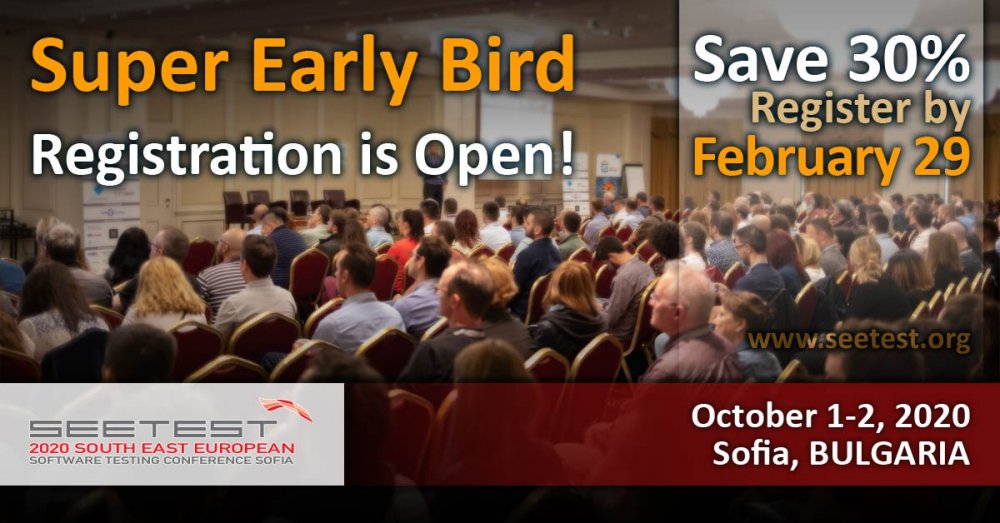 As you already know, the international software testing conference SEETEST's 9th edition will take place on October 1-2, 2020, in Sofia, Bulgaria in the brand new Grand Hotel Millennium Sofia.
For everyone eager to secure their place at the event, the Super Early Bird campaign is now launched – you can buy Full Conference tickets with 30% off by February 29!
This is the biggest discount we will be offering for conference tickets for this year's edition, so take advantage of the chance for a bargain! You can register at:
https://seetest.org/index.php?page=register-now
Back to News